Articles Published by Principal Animation LLC
Recent Articles by Principal Animation LLC
As our society becomes increasingly saturated with technology, jurors will expect the use of more complex and accurate visual aids in the courtroom. Jurors, especially of the younger generation, have come to count on visual media to augment their understanding of a topic.
About Principal Animation LLC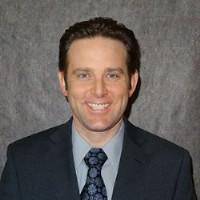 Computer Forensic Animation Expert, Legal Exhibits & Demonstrative Evidence - Expert Witness
Principal Animation LLC provides computer generated animations, multimedia legal exhibits and demonstrative evidence for trial lawyers. Principal Animation's founder and 3D reconstruction expert, Jim Tavernetti, has over 20 years of experience in computer animation and multimedia technology. Mr. Tavernetti has testified in numerous cases, including capital murder, attempted murder, self defense, aggravated assault, manslaughter, medical malpractice, and vehicular homicide.
More about Principal Animation LLC