Articles Published by T. R. Michaels Claim Consulting, LLC
Recent Articles by T. R. Michaels Claim Consulting, LLC
Should an expert testify for the Dark Side? Is there a dark side? Should an expert be a zealous advocate for his client? What guidance, if any should a client give to an expert in forming an expert opinion? This article will help you understand the role of an expert and why the Chartered Property Casualty Underwriter (CPCU) designation is important in picking an expert.
When a lawsuit against your company alleges bodily injury or property damage occurring years ago, insurance companies will not respond if you cannot find your policies or prove they existed. This article has helpful hints on where to look and what you need to find so that the insurance company will respond.
Since 1985 the Commercial General Liability (CGL) policy has had a General Aggregate Limit. Prior to that time there was no aggregate for premises bodily injury and there were four separate aggregates for property damage. This article explains why and how the aggregate limit developed over time.
About T. R. Michaels Claim Consulting, LLC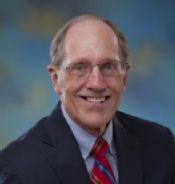 Insurance Claim Handling Expert Witness & Litigation Support
Tommy Michaels of T. R. Michaels Claim Consulting, LLC has over 40 years in property and casualty insurance claims handling and claims administration, with over 30 depositions given in Federal and State court and testimony at trial, insurance policy reconstruction of old policies going back to 1940's, complex claim analysis of environmental, asbestos and other long tail claims spanning numerous policy periods and various insurance carriers, insurance instructor of courses offered by American Institute of Chartered Property and Casualty Underwriters, conduct claim audits and review reinsurance claims.
More about T. R. Michaels Claim Consulting, LLC