Articles Published by James Partridge Consulting, LLC
Recent Articles by James Partridge Consulting, LLC
Residential indoor air quality, historically, has not been a major concern because the envelope and window leakage provided inhabitants with sufficient outdoor air. Older residential buildings are sufficiently leaky such that infiltration alone can meet the minimum outdoor air requirements for residential ventilation.
About James Partridge Consulting, LLC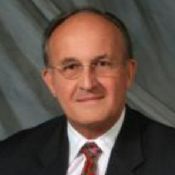 Forensic, HVAC, Plumbing, Fire Protection & Mold Engineers - Expert Witness Services
James Partridge Consulting (JPC) provides construction investigation, forensic services, consulting and expert witness services to the legal, insurance and business communities for construction, design and installation defect disputes for all building types. We provide an objective evaluation of the evidence and communicate that evidence in clear, concise, non-technical terms.
More about James Partridge Consulting, LLC