Articles Published by Rosemary Coates
Recent Articles by Rosemary Coates
Global supply chains are complicated and involve relationships between multiple supply chain partners. Each relationship requires some kind of agreement or contract between the parties that is often the source of conflict that result in law suits.
Contract Manufacturers for electronics and industrial products provide engineering and manufacturing services to companies that do not want to own and operate their own factories. CMs are experts in manufacturing and can quickly adopt your products into their manufacturing lines. CMs are excellent at assembly and repeatable production and are the kinds of factories you often see in photographs where hundreds of young women are bent over assembly tables.
Quality Fade is the single biggest issue in Chinese manufacturing. Quality Fade, the process of quality degradation over time, is the single biggest issue in low cost manufacturing countries. It happens frequently in China where manufacturing processes are immature and competitive pricing drives the profits to extremely low levels. It also happens in Vietnam, Indonesia, Bangladesh and other low-cost countries.
About Rosemary Coates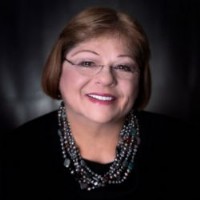 Chinese Imports Expert Witness, Chinese Manufacturing Expert Witness, Supply Chain Expert Witness
Rosemary Coates is a Chinese manufactured products expert and a global supply chain expert. Primary areas of expertise: Chinese manufacturing, contract manufacturing, Chinese toys manufacturing, apparel and footwear manufacturing, Chinese electronics manufacturing, importing and exporting, import tariffs, trade compliance, purchasing, procurement, supply contracts, global inventory management, contract manufacturing, field service logistics, 3PLs, freight shipping, outsourcing, Reshoring, and software ERP implementations including Oracle and SAP.
More about Rosemary Coates