Articles Published by Steven N. Shapse, Ph.D.
Recent Articles by Steven N. Shapse, Ph.D.
Often, requests are made for psychological testing as part of the child custody evaluation (CCE) process, and too often, the results are disappointing. The root cause of this is two fold: lack of practicable and executable referral questions and findings that are presented in jargon-based, non-behavioral terms.
Tests such as the Thematic Apperception Test, the House-Tree-Person (HTP), Human Figure Drawing (HFD) and the Draw-A-Person (DAP) "tests" are inappropriate for use in a forensic context.
The "bible" of diagnoses, the Diagnostic and Statistical Manual of Mental Disorders, Fourth Edition-Text Revision, known as the DSM-IV-TR and published by the American Psychiatric Association is extensively used by psychiatrists, psychologists, social workers and most other mental health professionals in the U.S., Canada and abroad to provide a common nomenclature for diagnostic purposes and for communicating about mental disorders.
Psychological assessment is an invaluable and inestimable tool in the understanding of individual uniqueness. A comprehensive assessment helps explain the connection between psychological functioning and behavior. To be comprehensive, an assessment needs to examine a range of psychological factors.
Guardians ad litem originate from a practice in the English Court of Chancery when the King, under his parens patriae powers, would appoint a guardian ad litem to protect the interests of the infant. Today, the court appoints child custody evaluators, (GALs) whenever it believes it necessary to protect the interests of a child in a judicial proceeding.
When deciding upon an expert one might want to consider the following questions: • Has the expert ever testified before? How many times? • How does the expert present in court? Is he well organized and is his thinking logical and easy to follow? • Is he a member of major professional organizations? • Does he employ well-known and generally accepted psychological tests?
Cross-examining mental health experts is often a difficult challenge for attorneys as they are un-familiar with the material. I will discuss the most commonly used psychological measures and key points to keep in mind when questioning experts, either in deposition or on the stand.
About Steven N. Shapse, Ph.D.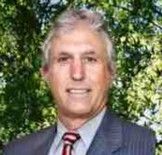 Forensic Psychology Expert Witness
Steven N. Shapse, Ph.D. is a Licensed Psychologist in the Commonwealth of Massachusetts. He has over 30 years experience in the field of psychology as both a clinician and teacher which includes over twenty years as a forensic expert, psychometrist and child custody evaluator. He regularly presents at state and national associations, and often teaches at the Massachusetts School of Professional Psychology. He is a Senior Supervisor at the Justice Resource Institute Trauma Center and a principal founder and Past-President of the Massachusetts Association of Guardians ad Litem.
More about Steven N. Shapse, Ph.D.