Articles Published by William Gulya, Jr.
Recent Articles by William Gulya, Jr.
Recently while being interviewed for a case by an attorney, after discussing the basic issue involved the attorney naturally asked about my fee structure. I outlined my fees in detail, and informed her that I hold the retainer until the end of the engagement and apply it to the last invoice I generate for the case and/or any unpaid invoices. However, the retainer is nonrefundable if I work on the case less than 10 hours.
Trench collapses (a.k.a. cave-ins) are one of the most feared construction accidents in the underground utility and site-work construction industry. The very thought of being buried alive and crushed by the soil is horrifying and often results in death or serious injury. Construction Trench Collapse Cases Require Knowledge and Experience with OSHA Trench collapses.
Are attorneys overlooking a valuable asset? Many indeed are. As in any field of expertise, there are good and bad expert witnesses. A slogan I once read said, "The right attorney can make the difference." So too can the right expert witness.
Whether you have been an expert witness for years or are just starting out, accurate research, proper formatting of citations and clarity will make your written report accurate, impressive and, most of all, credible. As you gain more experience in utilizing proper techniques you will become more comfortable and confident.
About William Gulya, Jr.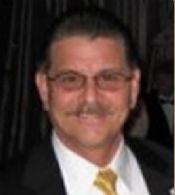 Construction Site Expert Witness
William Gulya, Jr. is a construction site work expert, specializing in excavation, earthwork and grading, water mains, sewer installation, trenching, shoring, underground utilities, OSHA Safety, pavement, curbs, sidewalks, parking lots and roads.
More about William Gulya, Jr.