Articles Published by Steve C. Burgess
Recent Articles by Steve C. Burgess
Contestable life insurance claims are common and there are ways to navigate through an insurer's investigation process and get the claim paid. Here we discuss how we forced an insurer to pay a denied claim and improve their application in the process.
This article provides real life guidance on how to prepare for submitting a life insurance death claim and examples of what can cause a claim to be denied. Use these tips to ensure you will receive your life insurance death claim with as little hassel as possible.
Getting a life insurance claim paid can be a complex and lengthy process, but an understanding how the process works can assist in getting a delayed or denied claim paid.
About Steve C. Burgess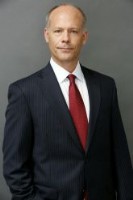 Life Insurance & Disability Insurance Expert Witness
Steve Burgess specializes in standard of care, claims, underwriting, agent practices, industry standards, suitability, and complex transactions. He also handles life insurance, disability insurance, annuity and securities matters. Mr. Burgess has held management and supervisory positions over 80 active agents. Working with many major insurers and their underwriting departments, he has been involved in the issuance of thousands of life insurance, disability and annuity policies. Steve has personally investigated death claims and recovered over $50 million, from multiple carriers, for his personal clients.
More about Steve C. Burgess