Articles Published by Expert Reconstruction Company LLC
Recent Articles by Expert Reconstruction Company LLC
Legislation regulating transportation safety is saving lives and reducing serious injuries in motor vehicle collisions year after year. This ongoing legislative effort continuously changes the landscape of our transportation system and the automotive industry in profound ways by mandating programs, rules and regulations that proactively address the three key elements of highway safety: Humans, Vehicles, and the Environment.
About Expert Reconstruction Company LLC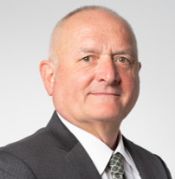 Traffic Accident Reconstruction Expert Witness and Litigation Support
Expert Reconstruction Company LLC takes great pride in providing high quality traffic accident investigation and reconstruction services to the litigation community. We offer extensive experience with all types of traffic collisions including: automobiles, trucks, tractor-trailers, buses, trains, motorcycles, bicycles, and pedestrians. Our clientele is equally split between plaintiff and defense in civil and criminal matters.
More about Expert Reconstruction Company LLC