Articles Published by D.A. Doddridge & Associates, Inc.
Recent Articles by D.A. Doddridge & Associates, Inc.
Two serious construction accidents cause serious injury to construction workers. In one case, the worker was wearing a safety harness but was not "tied off", causing serious injury. In another case, the injury was caused because the worker WAS "tied off".
According to the National Safety Council statistics, falls are the second leading cause of accidents in the U.S., second only to motor vehicle accidents. While many falls occur as the result of a "slippery" floor, many falls also occur on stairways, both within the home and in commercial locations.
About D.A. Doddridge & Associates, Inc.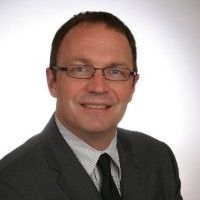 Architectural, Building, Construction, Design and Engineering Forensics
D.A. Doddridge & Assoc., Inc. is an expert consulting firm specializing in; expert witness testimony, construction accidents, building inspections, engineering/architectural issues, building codes, personal injury, slip-trip-fall accidents, OSHA compliance and construction defects/disputes. We employ a team of building professionals and experts serving Massachusetts, New York, New Jersey, Connecticut, Vermont, New Hampshire, Maine, Rhode Island and Pennsylvania. Since 1996 D.A. Doddridge & Associates has assisted attorneys through many phases of legal action, plaintiff and defense.
The company is led by David A. Doddridge who has over 50,000 hours of hands-on experience owning, operating and working in construction and building inspection companies. We employ building & construction experts such as; engineers, architects, contractors, building inspectors and construction managers.
More about D.A. Doddridge & Associates, Inc.