Articles Published by Jonathan Wells, PhD MBA
Recent Articles by Jonathan Wells, PhD MBA
There are a number of factors that make retaining a wireless technology expert a daunting experience. The field of wireless technology is wide, the topic is deep and the specifics are complex. This article provides seven things you should look for when hiring a wireless technology expert to help guide you through this minefield.
About Jonathan Wells, PhD MBA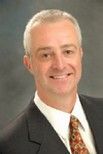 Testifying Wireless Technology Expert: Cellular Networks and Telecommunications
Dr. Wells specializes in wireless technology, and specifically cellular and wireless standards (GSM, UMTS, CDMA, WCDMA, HSPA, HSPA+, LTE, 3GPP, 3GPP2, WiMAX, 802.16), cellular networks and infrastructure equipment (cellphone, handset, cell site, base station, antenna and mobile backhaul), RF devices and networks, and wireless rules and regulations (FCC, ETSI, CEPT). He is lead inventor on three patents and is author of "Multi-Gigabit Microwave and Millimeter-Wave Wireless Communications," (Artech House, 2010).
More about Jonathan Wells, PhD MBA