Articles Published by Abed Awad, Esq.
Recent Articles by Abed Awad, Esq.
New Jersey Law Journal, November 20, 2006 Dear Editor: The Appellate Division's ruling, in Yaghoubinejad v. Haghighi, 384 N.J.Super. 339 (App. Div. 2006), declaring a Muslim marriage "absolutely void" when entered into without a state marriage license, will cause inequity to women in New Jersey.
The National Law Journal, November 15, 2010 On Election Day, the Oklahoma voters passed an amendment to the Oklahoma Constitution that provides that the "Courts shall not look to the legal precepts of other nations or cultures. Specifically, the Court shall not consider International law or Sharia law," dictates the amendment.
New Jersey Law Journal, August 7, 2000 The rapid globalization of the world economy has facilitated massive migration among nations. This flux has produced an ever-increasing number of marriages among people from different countries. One of the resulting corollaries is the transformation of otherwise simple custody disputes into jurisdictionally complex international quagmires.
New Jersey Law Journal April 9, 2009
New Jersey Law Journal, September 20, 2010 On its face, a case working through New Jersey's courts would seem to pit a defendant's religious beliefs against the state's law against domestic violence. Fortunately, the Appellate Division has seen through that argument and reversed the denial of a restraining order.
Copyright (c) 1997 The Journal of the Legal Profession The Journal of the Legal Profession; 22 J. Legal Prof. 131 1997/1998 Attorney-Client Sexual Relations
New Jersey Law Journal, March 13, 2000 The issue of attorney-client sex has come under heightened scrutiny by courts and state bar associations in the past several years.
If an attorney representing an American litigant seeking to institute an action against a foreign defendant is not very cautious in the method of service used to serve the foreign defendant, the result could be vacation and dismissal years after judgment.
Often fueled by intense parental sentiments, custody disputes rank high among the fiercest of legal battles known to jurisprudence. Corollary issues concerning parenting time and post-divorce travel abroad with a child have gained increasing judicial scrutiny in an ever-changing complex and divisive world.
Muslim marriage contracts include a provision called mahr, which American courts have mis-construed to be prenuptial agreements. Recently, the New Jersey Superior Court, in Odatalla v. Odatalla, Docket No. FM-16-366-01 (Ch. Div. June 24, 2002), properly used a simple contract approach to resolve a dispute over a mahr. This approach is the most consistent with the charac-ter of mahr under Islamic law and with American notions of equity and justice.
About Abed Awad, Esq.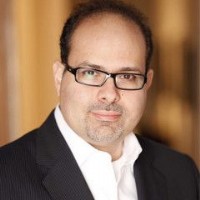 Sharia Islamic Law Expert Witness
Abed Awad is a NY/NJ practicing attorney & adjunct law professor; he provides expert witness opinions and testimony explaining Islamic law, laws of Muslim countries, and Muslim culture to clients, attorneys and courts. He is fluent in Arabic.
More about Abed Awad, Esq.