Articles Published by Wayne H. Grant, PharmD, MBA,- Grant Clinical Consulting LLC
Recent Articles by Wayne H. Grant, PharmD, MBA,- Grant Clinical Consulting LLC
With the rise of diagnoses such as heart failure, chronic obstructive pulmonary disease and various neurological degenerative disorders, the number of cancer related admissions to hospice organizations have fallen. However the symptom burden these patients experience remain high.
Pharmaceutical neurotoxicants are defined as a drug or drug-like entities due to its own properties or in combination with other drug or drug-like entities illicit an untoward response to its hostís nervous system. Unfortunatley, they can induce syndromes of hyperthermia. Understanding can help minimize morbidity and mortality.
About Wayne H. Grant, PharmD, MBA,- Grant Clinical Consulting LLC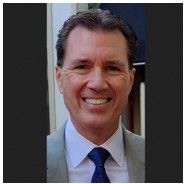 Pharmacy, Pharmacotherapy and Pharmacology Expert Witness
Dr. Wayne H. Grant is a clinical pharmacist with a hospice in Cleveland, Ohio and an adjunct clinical assistant professor with the University of Florida, Gainesville, Florida. As part of an 18 year career, Dr. Grant has an in-depth understanding of various sectors of pharmacy practice. Long-term care, institutional (prison), infusion and retail practice has strengthened the ability to decipher the medical management of patients transitioning through different health care settings.
More about Wayne H. Grant, PharmD, MBA,- Grant Clinical Consulting LLC