Articles Published by Lehrer Financial and Economic Advisory Services
Recent Articles by Lehrer Financial and Economic Advisory Services
The certainty created by a set price for petroleum should tend to create stability in many other sectors of the economy. Certainty in petroleum pricing should lead to certainty in the industrial sector and to a degree of certainty in the world's financial sectors, namely less volatility for interest rates and other debt instruments. A higher level of certainty in the financial markets and the petrochemical markets should foster an arena for world growth and stability.
Most middle class consumers are facing the concept of hard choices, something the baby boomers have not faced in almost thirty (30) years, based in good part via a combination of government entitlements, tax breaks, subsidies and deficit financing. As most of the "low hanging or easy fruit" has been picked, those who now enjoy life via consumption, namely the middle class are going to realize neither they nor any government can spend their way out difficult financial decisions.
One never knows what is going to come out of Congress, as not even Congress truly knows what is going to come out of Congress. Hence, it was a real surprise when Congress tried to extend the concept of home ownership to the lower levels of the overall income earning segment. Subprime lending, namely the granting of mortgage loans to households wherein their total incomes did not qualify for a "standard" or "prime" single family home loan, was clearly an American made "craze".
Will the elevated cost of petroleum will turn out to be a blessing or a curse for the United States, especially the nations middle class? Its effects can be broken down into three major categories: direct, indirect and subsequential...
There are few groups more reliable than the United States military. One could change all of their mottoes to "Again and again - no questions asked." Those who have served in the military have done so at a solid financial cost. Despite this, the years of the 1950s, 1960s and even into the 1970s were periods with high savings rates, rates that today appear almost unachievable. How did they save so much, seek to enjoy life so fully and raise another generation, the Baby Boomers?
Even with creative financing, accounting techniques and decreased profit margins, the American automobile industry appears unable to sustain itself and has suffered significant losses, especially in recent years. Given these realities, it would seem prudent to rely upon baseball and the one special feature they have enjoyed via compliments of a United States Supreme Court Decision in 1922, namely exemption under the Antitrust Laws, basically Sherman and Clayton Acts.
While it is true that the National Housing Act of 1930 and other acts and organizations sought to both foster and insulate housing from the overall financial marketplaces, such separation is not limitless. No matter how many special authorities, administrative agencies, or segregated financial institutions are created, in order to supply adequate shelter, the financial instrumentation utilized in the housing market is still an integral part of the overall financial marketplace.
About Lehrer Financial and Economic Advisory Services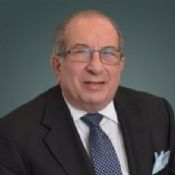 Litigation Support, Financial, Economic, Valuation Services
Dr. Kenneth E. Lehrer has been an independent Economist and Financial Consultant since 1980. He holds four degrees from New York University: Bachelor of Science (Finance), Master of Business Administration (Banking), Master of Arts (Economics) and a Doctorate in Urban Economics. After a career on the corporate lending staff of Bankers Trust Company ( New York ), Dr. Lehrer became a Manager for the Greek Shipper, Costas Lemos [dec'd]. Here, he assisted in a variety of projects in New York, Houston, Denver, Guam and in Europe. Dr. Lehrer relocated to Houston, Texas in 1977.
More about Lehrer Financial and Economic Advisory Services