Articles Published by Michael F. Richards
Recent Articles by Michael F. Richards
Successful discovery and depositions require an understanding of the problem loan process in banking. Once a bank has designated a loan as a problem, it takes on a new set of regulatory and policy requirements. Problem loans are sometimes also designated as "Workout Loans." Virtually all problem loans have an adverse classification per regulatory guidelines.
About Michael F. Richards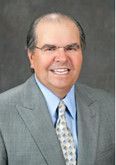 Banking and Financial Litigation Consulting, National Expert Witness
Michael F. Richards is a banking expert who provides testimony and litigation support to attorneys representing financial institutions, businesses, and individuals. Expert witness services include analysis of key issues, case strategy, depositions, opinions, and court testimony.
More about Michael F. Richards