Articles Published by Vocational Dynamics, LLC
Recent Articles by Vocational Dynamics, LLC
Business owners are acutely aware of the costs of employee turnover.
About Vocational Dynamics, LLC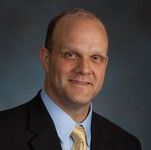 Vocational Expert & Earning Capacity Assessment Expert Witness
Dr. Joy has more than 20 years experience working with persons with disabilities in both employment and vocational rehabilitation settings. Presently, Dr. Joy evaluates employability and earning capacity in matters such as Personal Injury, Workers Compensation, Family Law matters, ERISA and Employment Discrimination. He has been qualified as a Vocational Expert in both State and Federal jurisdictions.
More about Vocational Dynamics, LLC