Articles Published by MJ Dennis Consulting
Recent Articles by MJ Dennis Consulting
Nearly one million international students study annually in the United States.
International higher education is a big business, a $400 billion dollar "industry." Since 2000, the number of overseas students, graduate and undergraduate students and exchange students, has increased by nearly 80%. Higher education is a business wrapped around every corner of the globe.
Education is the fourth largest source of exports in the U. S. behind: royalties and license fees, business, professional, and technical services and financial services.
Chinese student enrollment will continue to increase and dominate international student enrollment in the immediate future. However, as the Chinese government continues to fund higher education and Chinese colleges and universities improve fewer students will leave China to study. It won't happen tomorrow but is a trend to watch with huge implications for colleges and universities around the world who depend on Chinese enrollment for financial viability.
In 2010-11 there were 723,277 international students enrolled in the United States. In the prior year the number was 547,867 and in 1980-81 the number was 311,882.
According to an article in "The Economist," India's growth rate could overtake China's rate by 2013 due to China's aging population and the one child policy. There are over 600 million Indians under the age of 25 but less than 12% have access to higher education. Indian demand for higher education far exceeds supply.
Trends in International Education Selected Countries
The world's economy has entered a major downturn with unemployment and financial strains affecting many countries in Europe, China and the United States. This is not a single year situation, but one that will affect high education for years to come challenging the business model that has dominated higher education for decades.
This article will list some of the economic and political factors affecting China's economy and the potential for ramifications on Chinese higher education and Chinese student mobility.
About MJ Dennis Consulting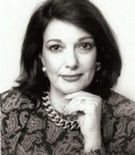 International Educational Consultant
Marguerite J. Dennis has served as a higher education administrator for 30 years, at St. John's University in New York, Georgetown University in Washington, D.C. and Suffolk University in Boston. Over these years Ms. Dennis helped hundreds of families from the Mideast find the best college or university in the United States for their children. She guided the family from the admission stage through the enrollment and graduation phases of college.
More about MJ Dennis Consulting