To ensure the best search results please use quotation marks around
multiple keywords such as "cell phone"; "police procedures"; etc.
Construction & General Industry Subject Matter Expert/Expert Witness, Safety Consultant, Arbitrator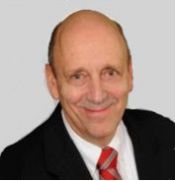 Homer R. Peterson II, P.E., CSP
10914 Pifer Way
Houston
,
Texas
77024

(832) 740-4596

www.homerpeterson.com

Send an email
Expert Witness
Forensic Expert
Homer R. Peterson II, P.E., CSP specializes in occupational health and safety management systems, standards of care, wrongful death, personal injury, negligence, construction, safety, falls from elevation, fall protection, OSHA matters, and steel erection. He has over 40 years of construction and safety experience (17 union, 23 non-union) on over 350 projects in 21 states and territories of the United States including airports, bridges, casinos, convention centers, convocation centers, distribution centers, hospitals, hotels, manufacturing facilities, office buildings, paper mills, pharmaceutical plants, power plants, prisons, refineries, schools, stores, shopping malls, sports arenas, steel mills, and warehouses.
Services
Homer R. Peterson II, P.E., CSP provides consulting services to attorneys, insurance carriers, construction companies, and companies engaged in general industry. Services are offered as a subject matter expert, expert witness, and safety consultant. Mr. Peterson also serves as an arbitrator through the American Arbitration Association (AAA).

Services:
Subject Matter Expert
Expert Witness
Safety Consultant – Construction, General Industry, and OSHA matters
Construction Consultant
Arbitrator – American Arbitration Association (AAA) Construction Panel
Litigation Support Services

Consultant, subject matter expert, and expert witness in the fields of construction and safety
Areas of Expertise
Additional Expertise:

Holes, Hole Covers, and Skylights, Precast Erection, Structural Steel, Steel Erection
Profile
Throughout Mr. Peterson's career that has included more than 350 projects located in 21 U.S. states and territories, he has observed the policies, programs, procedures, standard practices, and best practices of more than 80 general contractors and numerous specialty contractors. Projects have included new construction, demolition, and renovation work for owners, construction managers, general contractors, and fabricators. Work classification percentages (approximate) - Commercial Projects 55%, Industrial Projects 45%.

Mr. Peterson's work has included erection or installation of structural steel, precast, tilt-wall panels, miscellaneous steel, metal floor deck, metal siding, metal roofing, gauge metal flashing, gauge metal gutters, shear connectors, shear studs, hollow core planking, bolts, welds, bar joists, joist girders, grating, handrails, and setting of equipment.

Experience - Construction - 40 years in construction, construction safety, fall protection, falls from height, cranes & rigging, steel erection, precast erection, tilt-wall erection, bar joist & joist girder installation, installation of metal deck, heavy equipment installation, installation of miscellaneous steel

Experience - Safety - 20 years in charge of occupational health & safety management systems including creation of programs, policies, procedures, and safe work practices

Experience - High-rise Construction - Mr. Peterson has participated in the construction of 21 buildings of 35 stories or more in height (tallest 75 stories, 65 stories)

Experience - Cranes & Rigging - almost every project involving Mr. Peterson required the use of hoisting equipment such as lattice-boom crawler cranes, lattice-boom truck cranes, telescopic-boom hydraulic cranes, carry-deck cranes, tower cranes, guy derricks, stiffleg derricks, chicago booms, gin poles, monkey poles, winch poles, roustabouts, single-drum hoisting engines, double-drum hoisting engines, overhead cranes, and/or forklifts.

Industry Service - Mr. Peterson has served the construction industry for over 40 years. He has served on numerous national, state, and local committees for organizations such as the following:

American Institute of Steel Construction (AISC)
Associated General Contractors (AGC)
American National Standards Institute (ANSI)
International Association of Bridge, Structural, Ornamental, & Reinforcing Iron Workers
National Erectors Association (NEA)
Texas Building Branch (TBB)

Rulemaking - Mr. Peterson testified before the following committees during their respective negotiated rulemaking hearings:

Steel Erection Negotiated Rulemaking Advisory Committee (SENRAC) - Washington, D.C. - 11/12/1998
Crane and Derrick Advisory Committee (CDAC) - Phoenix, AZ - 06/02/2004

Teacher/Trainer - Mr. Peterson has taught the OSHA 3115 Fall Protection class through the University of Texas at Arlington's OSHA Training Institute Education Center and has volunteered his services as a trainer on many occasions for training sessions for the following:

Associated General Contractors of America (AGC)
Associated Builders and Contractors, Inc. (ABC)
General contractors
Specialty contractors
Insurance carriers
Consulting Practice
All States
More Information
Construction Industry Expert Witness
About Homer R. Peterson, II, PE, CSP - Legal Consultant
Homer R. Peterson's Expertise, Litigation Support
Homer R. Peterson's Photo Gallery, Expert Witness
Homer R. Peterson Expert Witness / Arbitrator
Contact Homer R. Peterson, II, PE, CSP - Expert Witness
Professional Experience
2012 to Present – Homer R. Peterson II, P.E., CSP
Peterson Construction Consulting, Inc.
Subject Matter Expert/Expert Witness, Construction Expert, Expert Witness, Wrongful Death & Safety Consultant, Arbitrator

2007 to Present – AAA Arbitrator

1992 to 2012 – Peterson Beckner Industries, Inc.
Senior Vice President Risk Management 1995 – 2012
Senior Vice President Estimating & Safety 1992 – 1994

1973 to 1992 – Peterson Brothers Steel Erection Company
President 1989 – 1992
Vice President 1973 – 1989
Licenses
Professional Licenses and Certifications

Registered Professional Engineer - State of Texas P.E. # 60723 - 1986
Train-the-Trainer Certification - Fall Protection - 1996
Train-the-Trainer Certification - Forklift - 1999
Certified Safety Professional BCSP #18008 – Comprehensive Practice - February 2004
Certified Safety Professional BCSP #18008 – Construction Safety Specialty - March 2004
Legal Experience & Services
Arbitrator through the Construction Panel of the American Arbitration Association (AAA)

Subject Matter Expert and Expert Witness for cases involving
1. Construction
2. Fall protection
3. Falls from height
4. General industry
5. Holes, hole covers, & skylights
6. Ladder safety
7. Liability
8. Material handling
9. Negligence
10. Occupational health and safety management systems
11. OSHA matters
12. Personal injury
13. Precast concrete panel erection
14. Safety
15. Standards of care
16. Steel erection
17. Wrongful death
Affiliations
American Arbitration Association (AAA) - Construction Panel
American Society of Civil Engineers (ASCE)
American Society of Safety Engineers (ASSE)
American Welding Society (AWS) - Life Member
Forensic Expert Witness Association (FEWA)
Qualifications
Committee Work

2008 to 2011 – American Institute of Steel Construction (AISC), Certification Committee
1999 to 2008 – American Institute of Steel Construction (AISC), Code of Standard Practice Committee
1992 to Present – Associated General Contractors (AGC) of Houston, Safety Committee
1987 to Present – American National Standards Institute (ANSI ), A10.13 Steel Erection Safety Subcommittee
1980 to 1987 – National Erectors Association – Safety Committee, Co – Chairman ( 1983 – 1987 )
1973 to 1988 – Management / Labor Joint Apprenticeship Committee, Associated General Contractors (AGC) / Ironworkers Local Union # 84 – Chairman 6 Years
Awards & Honors
Numerous National, Regional, and Local Awards on behalf of former employers
Three (3) First Place Construction Safety Excellence Awards (CSEA)
Ray Lambright Excellence in Safety Award - AGC - 2001
Seminars & Training
Documented Safety Training

Accident Investigation
Aerial Lifts
Confined Spaces
Crane Safety
Crisis Management
DOT Specified Reasonable Suspicion
Electrical
Ergonomics
Excavation & Trenching
Fall Protection
Fire Prevention
First Aid, CPR, BBP
Hand & Power Tools
Hazard Communication
Inspection Slings & Rigging
Jacking
Lift Beams & Hitches
Lock Out / Tag Out
Material Handling
Motorized Equipment
OSHA 10 hour
OSHA 30 hour
OSHA 3115 Fall Protection
PPE
Repair & Retrofit
Rigger / Signalman
Scaffolding
Scissor Lift
Stability - Steel Structures, Steel Erection, Lateral, Bridge Girders
Staggered Trusses
Steel Erection
Welding & Cutting

Alternative Dispute Resolution Training - numerous courses 2005 to present

Expert Witness Training - numerous courses 2015 to present
Publications
Experience - Teacher / Speaker

2016 Crane Safety
2016 OSHA 3115 Fall Protection
2015 Resolving your OSHA Citation
2015 OSHA Inspection Panel Discussion
2014 Fall Protection - Steel Erection
2013 Steel Erection Safety
2012 Emergency Rescue at Elevation
2011 What General Contractors Should Demand from Steel Erection Subcontractors
2011 What General Contractors Need to Know About 29 CFR1926 Subpart CC – Cranes & Derricks in Construction
2011 Qualifications of Crane Operators, Riggers/Signal Persons, & Assembly Disassembly Directors
2011 Power Line Safety
2010 History of the Crane and Derrick Standard
2009 De-Rating Cranes for Less Than Ideal Conditions
2009 Working Near Power Lines
2007 Below-the-Hook Lifting Devices
2005 29CFR1926 Subpart R Special Requirements
2004 Recognition of Safety Excellence
2002 Avoiding Crane Accidents
2002 Boom Lift Safety
2002 Insert, Lift Lug, & Rigging Failures
2001 SENRAC & Fall Protection for Steel Erectors
2001 De-Rating Cranes for Less Than Ideal Conditions
2001 OSHA - Your Rights & Responsibilities
Professional References
Mr. Peterson will provide references upon request - please request references via email to homerpeterson@comcast.net
Education
1971 – 1973 Southern Methodist University – BSCE with Honors
1969 – 1970 Rice University