To ensure the best search results please use quotation marks around
multiple keywords such as "cell phone"; "police procedures"; etc.
Multifamily Housing Consultant & Expert Witness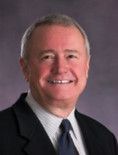 Gerald W. Henigsman
7870 Players Court
Frisco
,
Texas
75034

(214) 783-9044

www.geraldhenigsman.com

Send an email
Expert Witness
Speaker
Gerald W. Henigsman, a multifamily housing consultant, is qualified for multifamily property cases of personal injury, premises liability, discrimination, and commercial litigation involving insurance issues, construction and financing. Experienced in multifamily construction, management and operations, fair housing, human resources, tenant/landlord, and association management.
Services
Mr. Gerald Henigsman offers the following services:

For attorneys, consulting and expert witness testimony
For builders, financiers, and owner-operators, project consulting and operations and system analysis
For owner-operators and management teams, pre-litigation risk management counseling
For companies influenced by legislative, regulatory and court rulings, analysis of impact
Litigation Support Services

Mr. Gerald Henigsman provides unbiased and impartial expert testimony and litigation support services for both plaintiff and defense attorneys.
Areas of Expertise
Additional Expertise:

Fair Housing, Housing Discrimination, Condominiums Operation, Multifamily Housing
Consulting Practice
All States
More Information
Multifamily Operations Expert Witness
Gerald W. Henigsman CV, Expert Witness
Contact Gerald W. Henigsman, Legal Consultant
Professional Experience
Extensive career in multifamily operations and management, legislative and regulatory analysis, human resources management, and government affairs working with local, state and national levels.
Awards & Honors
Multiple awards from the National Apartment Association, the Apartment Association of Greater Dallas, and the City of Dallas.
Publications
Under his direction, the Dallas Apartment Association researched and published The Fair Housing Compliance Guide; The Bluebook: A Crime Prevention Guide; and Human Resource Management for Apartment Communities.
Education
MPA with honors (Public Administration), University of Colorado
BA with honors (Political Science), University of Southern Colorado
CAPS (Certified Apartment Property Supervisor), National Apartment Association