To ensure the best search results please use quotation marks around
multiple keywords such as "cell phone"; "police procedures"; etc.
Police Procedures Expert Witness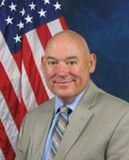 W. D. "Dan" Libby
25 River Oaks Trail
Ellijay
,
Georgia
30536

(941) 628-3155

www.wdlibby.com

Send an email
Expert Witness
Forensic Expert
Speaker
Retired in 2014 as a Chief Deputy for a large Florida Sheriff's office, Dan Libby has been a law enforcement officer for 38 years, of which 16 of those years were as a Chief of Police. He earned a Juris Doctor degree from New England Law in Boston in 1982 and is a member of the Commonwealth of Massachusetts Bar. He teaches criminal justice and educates law enforcement personnel. Chief Libby is a consulting expert in almost all aspects of a law enforcement organization's operations and is available for litigation consulting.
Services
Dan Libby has a consulting business that provides litigation consultation (expert witness) and in-service instruction. His area of expertise is in criminal justice administration, training and discipline.
Areas of Expertise
Additional Expertise:

Criminal Justice, Criminal Investigations, Police Internal Affairs, Police Training
Profile
Wilfred Daniel (Dan) Libby is a 38 year veteran of law enforcement. He recently retired as the Chief Deputy for the Charlotte County Sheriff's Office and was the past Commander of the Bureaus of Administration and Law Enforcement which included the Professional Standards Division (Training, Internal Affairs, and Staff Inspections). Positions he assumed after serving seven years as the Chief of Police for the City of Punta Gorda, Florida. Prior to his Florida law enforcement experience he was the Chief of Police in Plymouth, New Hampshire (9 years) and a road patrol police officer/sergeant in Bedford, Massachusetts (11 years). He has been certified in three states as a police officer.

Mr. Libby holds a Bachelor of Arts Degree from the University of Massachusetts in American History and a Juris Doctor Degree in Law from New England School of Law in Boston, Massachusetts. He is admitted to the practice of law in the Commonwealth of Massachusetts. He is a graduate of the Command Officer Training Program at Babson College in Wellesley, Massachusetts, the 202nd session of the FBI National Academy in Quantico, Virginia, and FDLE's Charter Executive Leadership Class.

Mr. Libby is currently an adjunct instructor in the Institute of Police Technology and Management's Internal Affairs and Background Investigations Courses at the University of North Florida. During his various tenures as an instructor, Mr. Libby has instructed over 20,000 Law Enforcement Officers and Criminal Justice students in a plethora of criminal justice subjects.

Mr. Libby is currently the president and principal of W. D. Libby Consulting, Inc., a law enforcement training corporation and serves as a litigation professional (expert witness).
More Information
Law Enforcement Litigation Consultant
Criminal Justice Instruction, Legal Consultant
Bio of Wilfred Daniel
W. D. "Dan" Libby in the Social Networks

LinkedIn
Professional Experience
President, W. D. Libby Consulting, Inc. (2010 - Present)
Self employed

Chief Deputy (2013-2014)
Charlotte County Sheriff's Office Punta Gorda, Florida

Major, Bureau of Law Enforcement (2009-2013)
Charlotte County Sheriff's Office Punta Gorda, Florida

Chief of Police (1996 - 2003)
Punta Gorda Police Department Punta Gorda, Florida

Chief of Police (1988 - 1996)
Plymouth Police Department Plymouth, New Hampshire

Police Officer (1977 - 1988)
Bedford Police Department Bedford, Massachusetts
Affiliations
Member of the Massachusetts Bar, 1983 to present.
Seminars & Training
Americans for Effective Law Enforcement, Certified Litigation Professional training,
Las Vegas, NV, 2013

United States Department of Homeland Security (FLETC), Glynco, GA
Police Legal Advisor Training Program, 2006

Commission on Accreditation for Law Enforcement Agencies, Inc., Boulder, CO
CALEA Assessor Training and Certification, 2006

Florida Commission on Criminal Justice Standards and Training, Tallahassee, FL
General Instructor Certification, 2005

Federal Bureau of Investigations National Academy, Quantico, Quantico, VA
National Academy Class 202, Certificate, 2000

Florida Commission on Criminal Justice Standards and Training, Tallahassee, FL
Police Officer Certification, 1996

New Hampshire Criminal Justice and Training Council, Concord, NH
Adjunct Instructor Certification - Legal Issues, 1996

New Hampshire Criminal Justice and Training Council, Concord, NH
Police Officer Certification, 1988

New England Institute of Law Enforcement Management, Wellesley, MA
Command Training Certificate, 1985

Massachusetts Criminal Justice Training Council, Framingham, MA
Police Officer Certification, 1977
Professional References
Attorney References:

Attorney Leonard Dietzen,
Rumberger, Kirk & Caldwell
215 South Monroe Street (32301)
PO Box 10507
Tallahassee, Fl. 32302-2507
(850) 222-6550

Attorney Jeffrey C Spear
1 Eagle Square, POB 3550
Concord, NH 03302-3550
(603) 223-9115

Attorney Marlyne Clark
3256 Newberry Blvd
Tallahassee, FL 32311
(850) 320-6917
Education
New England School of Law, Boston, Massachusetts
Received Juris Doctor in June 1982, Dean's List 1980-1981,
Recipient of Award for Excellence in Labor Law, Fall Semester, 1981

University of Massachusetts, Amherst, Massachusetts
B.A. in American History, 1973