To ensure the best search results please use quotation marks around
multiple keywords such as "cell phone"; "police procedures"; etc.
Legal Internet Marketing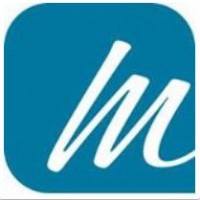 MileMark Media, LLC
2701 North Rocky Point
Suite 178
Tampa
,
Florida
33607

(813) 200-5844

www.MileMarkMedia.com
Expert Witness
MileMark Media, LLC provides the highest level of legal internet marketing, website design, SEO and social media services to attorneys and law firms. We have office locations in Florida and New York.
Services
MileMark Media, LLC offers the following services:

Responsive Website Design
Blogging & Social Media
SEO & Local Search
Paid Search (PPC)
Website Hosting
Website Redesign
Areas of Expertise
Profile
MileMark Media (MMM) is a performance based Legal Marketing company where our success depends upon yours. We offer a custom tailored approach as there are no two firms with the same strategy. We listen to your needs, understand your goals, and create a unique solution that will give your firm the presence that it needs to gain a competitive edge.

We have the ability to implement a full array of web solutions including Web Design, Search Engine Optimization (Local & Organic), Social Media, Paid Search (PPC), and Blogging programs. Each solution is designed to increase a firmís visibility, maximize conversions and drive new revenue.

MileMark Media was created by legal marketing professionals including a lawyer with the motive to bridge the chasm between basic advertising and real solutions. We understand the challenges of law firm marketing and the frustrations you may have endured in the past. With no long term contracts, the most cutting edge technologies, decades of experience, and a proven formula for success, we are able to drive you to the next MileMark.
More Information
About MileMark Media
Legal Marketing
Legal Social Media & Blogs
Law Firm SEO
Law Firm Websites
Contact MileMark Media
MileMark Media, LLC in the Social Networks

Facebook

Twitter

LinkedIn
Articles Published by MileMark Media, LLC
.law Could Set Off A Domain Gold Rush
.law is a top/level domain dedicated to lawyers.
Read Article