To ensure the best search results please use quotation marks around
multiple keywords such as "cell phone"; "police procedures"; etc.
Cardiology & Electrophysiology Expert Witness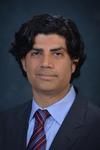 Rishi G. Anand, MD
4725 North Federal Highway
Fort Lauderdale
,
Florida
33308

(504) 975-9788

Send an email
Expert Witness
Speaker
Dr. Anand is board certified, and well published cardiovascular disease specialist and cardiac electrophysiologist.
Litigation Support Services

Dr. Anand provides unbiased and impartial expert testimony and litigation support services for both plaintiff and defense attorneys.
Areas of Expertise
Profile
Dr. Anand is board certified, and well published cardiovascular disease specialist and cardiac electrophysiologist. He serves as the Director of an Electrophysiology laboratory in Fort Lauderdale, Florida. He also serves as an author and Editorial board member for EP Lab Digest which is a nationwide publication. He serves an advisor to Medicare at the state level on health coverage policy matters. He has been nominated to serve as an expert advisor to the center for Medicare/Medicaid services (CMMS) Medicare Evidence Development and Coverage Advisory Committee (MEDCAC). MEDCAC is utilized by CMMS to supplement its own research and allow for additional expert and public input on coverage topics, including those that are highly complex or have a major potential impact on the health of beneficiaries and/or the Medicare program itself.

He is a recognized expert and polished speaker sought after for both professional and lay audience presentations as well as media appearances. Dr. Anand spends over 85% of his time in clinical practice as an independent cardiologist. He works with both plaintiff and defense attorneys to provide medical opinions and credible testimony based on national guidelines and evidence based medicine which are not dependent upon the side of retaining counsel. He performs; medical record review, expert reports, certificate of merit, depositions, and testimony.
Consulting Practice
All States
Professional Experience
2010 – present
Clinical Cardiac Electrophysiologist Job Description:

Actively practicing as an electrophysiologist / cardiologist. Serve as the medical director of the electrophysiology laboratory at Holy Cross Hospital in Fort Lauderdale, FL.
• Skillset: Complex arrhythmia management and ablation including atrial fibrillation ablation, ventricular tachycardia ablation, SVT ablation
• Skillset: Cardiac device implantation including pacemakers, implantable cardiac defibrillators, cardiac resynchronization devices, subcutaneous loop monitors. Troubleshooting of cardiac device failures and FDA recalled devices and management of the patient with recalled devices
• Skillset: Medical management of complex cardiac arrhythmias utilizing antiarrhythmic medications and anticoagulation medications

2011 – present
Electrophysiology (EPS) Laboratory Medical Director Job Description:
● Advising the administrative manager on all medical matters pertaining to the EPS Lab and the hospital as they relate to electrophysiology and cardiovascular services.
● Participating in equipment, supply selection, and devise bulk purchase agreements in order to ensure the delivery of high quality, cost effective care.
● Maintaining a current knowledge base in the specialty of diagnostic and interventional electrophysiology and appropriate regulatory requirements in order to provide medical supervision and guidance to the staff and management of the EPS Lab.
● Participating in the development and/or review of policies, procedures, staff orientation, teaching programs, staff competency assessment and employee performance appraisals.
● Providing medical supervision for the EPS Lab including review of physician credentials.
● Participating in the development and coordination of all quality improvement activities of the EPS Lab.
● Participating in peer review program activities in connection with the MSPI and

Performance Improvement Committee.
● Enforcing rules and regulations of the Medical Staff and performing peer review oversight activities as applicable to the EPS Lab and cardiovascular services.
● Attending and participating in the Hospital/Medical Joint Performance Improvement Committee Meeting and Medical Staff Peer Improvement Committee Meeting.
● Promoting the Mission and Philosophy of Holy Cross Hospital and respecting the dignity of all persons in interactions with hospital employees, patients, visitors and members of the medical staff.
● Assisting the Hospital in public relations activities, community outreach, education, marketing and physician and staff recruitment.
Licenses
2008 – 2010
University of Maryland, Baltimore, MD
Electrophysiology Fellowship
Board Certified Clinical Cardiac Electrophysiology

2005 – 2008
OCHSNER Clinic Foundation, New Orleans, LA
Cardiology Fellowship
Board Certified Cardiology

2002 – 2005
Louisiana State Health Sciences Center, New Orleans, LA
Internal Medicine Residency
Board Certified thru 2015

1998 – 2002
Louisiana State University Medical School, New Orleans, LA
Degree: Medical Doctorate

1995 – 1998
Johns Hopkins University, Baltimore, MD
Degree: Bachelor of Arts
Affiliations
Board Positions/Professional Memberships

2013 – present
American College Cardiology Florida Chapter
Chair-Payer Relations & Healthcare Economics

2013 – present
American College of Cardiology Florida Chapter
Board of Directors

2013 –present
First Coast Services Options (FCSO)
Medicare Carrier Advisory Committee Member
Advise on cardiovascular policy coverage and providing input regarding ongoing audits and probes as well as initiating reviews of local coverage determinations (LCDs) policies for Florida.

2011 – present
EP Lab Digest
Editorial Board Member
Readers of EP Lab Digest work in a very specialized field of medicine, and this journal offers a national and international continuous education forum through which professionals share information on the best practices, the latest procedures, and ongoing concerns. Articles undergo a review process by members of the advisory Editorial Board and by Clinical Editor.
Qualifications
State, National, International Invited Lectures

Nov 2014 - Ft Lauderdale, Florida
Survive or Thrive: Practicing Cardiovascular Medicine in a Sea of Change-Faculty lecturer

May 2014 - San Francisco
Heart Rhythm Society Annual Meeting-Faculty Lecturer/Debator - "Have We Lost Our Way? Debates in Health Policy"

Feb 2014
AF Burden Before and After Ablation: How Much Is Too Much Afib. - www.medscape.org/viewarticle/820542

Oct 2013
Medtronic Lino Fall Conference: Orlando - Faculty Lecturer - "Pre and Post Ablation ILR Monitoring"

Sept 2013
Medtronic Lino Fall Conference: San Francisco - Faculty Lecturer - "Pre and Post Ablation ILR Monitoring"

Aug 2013 - Florida
Florida Health Care Coalition: Transitioning From Volume TO Value - Guest Panelist - "SMARTCare"

Aug 2013
American College Of Cardiology Annual Convention Florida Chapter
Chair: Payer Relations and Healthcare Economics - "Practicing In a Time of Change"

June 2013
Honduras Cardiology Society Annual Meeting
Guest Lecturer - "Updates in Catheter Ablation of Atrial Fibrillation"

June 2012
Puerto Rico Cardiology Congress XIX - Guest Lecturer - "When to Upgrade from RV Pacing to CRT Pacing"

June 2012
Puerto Rico Cardiology Congress XIX-Guest Lecturer - "Atrial Fibrillation: Clinical Significance of Quantitative Afib Burden"

Sep 2011
Florida Association Physician Assistants National Meeting, Miami
"Atrial Fibrillation. Updates on Management Techniques"

May 2011 - San Francisco
Heart Rhythm Society International Meeting - "New User Learning Experience Regarding 3D Rotational Angiography"

Apr 2011
Clinical Cardiology Symposium "Viewpoints"
Case Presenter / Discussion Moderator - Discussed recent advances in Cardiovascular Medicine.
Awards & Honors
2013
Special Achievement Award
American College of Cardiology-Florida Chapter

2007
Charles B. Moore Research Award
Recognized by the department of cardiology for achievements in medical
research.

1999
Ruth Katz, MD M.D. Anderson Cancer Institute
Summer Oncology Research Fellow
● 1 of 13 candidates selected from a nationwide pool of 300 candidates to conduct basic science research at the M.D. Anderson Cancer Institute in Houston, Texas.

1998
● OMSA Student Leadership Award—awarded by the Office of Multicultural Student Affairs for leadership demonstrated in rebuilding and revitalizing the South Asian student group at Johns Hopkins.

● Phi Beta Kappa—recognition of high attainments in liberal scholarship.
Seminars & Training
Active Cardiovascular Research :

2014
SMARTCare committee
A grant award of 15.9 million dollars was awarded from Centers for Medicare/Medicaid Innovation to the American College of Cardiology examining Appropriate Use Criteria implementation via point of care software programs to promote best practices.

2013
Principle Investigator
HALT protocol
Physician initiated research sponsored by Medtronic to evaluate the feasibility of performing subcutaneous implantable loop recorders outside of the traditional operative room setting. Grant Funding for $80,000 received from Medtronic

2012-Enrollment on Hold
Principle Investigator
National trial sponsored by St. Jude Medical
Analyze ST.
Investigated if ST monitoring algorithm on an ICD platform can lead to early detection of acute myocardial infarction.

2011-Closed
Principal Investigator
MultiSite trial (Florida, Boston)
Randomized Comparison of Rotational Angiography/Electroanatomical Mapping Fusion vs. CT/Electroanatomical Mapping Fusion to Guide AF Ablation

2010-Closed
Principal Investigator
ALERTS Trial
One of greater than 50 sites charged with the recruitment of patients to participate with the Angel Medical Guardian System investigating ST segment monitoring for ischemia detection.

2010-Closed
SubInvestigator
Assess AF.
Participated in post market registry regarding Pre and Post AFib ablation monitoring with the Implantable Loop Monitor.

2010-Closed
SubInvestigator
Bridge Trial
NIH Sponsored trial investigating need for lovenox bridging pre and post surgical procedures in patients with Atrial fibrillation

Medical Review Panels/Committees

2011
● Corporate Compliance Committee – part of a 6 member panel comprising the COO and Chief Corporate Compliance Officer for Holy Cross Hospital charged with ensuring appropriate evidence based utilization of implantable cardiac devices.
● Medical Staff Peer Review Committee— participate in peer review process to ensure adherence to nationally accepted guidelines regarding the delivery of electrophysiology care.
● Clinical Advisory Council— involved with providing assistance regarding standardized order sets/templates for the entire Catholic Health East Hospital network.
● CPX Laboratory Planning committee—Involved in creating a multidisciplinary team of Pulmonologists and Cardiologists and helping to establish a formal CPX testing program as part of a more comprehensive CV service line. Involved in equipment selection and providing input regarding the logistics of creating a physician panel to review/read CPX testing.
● Community Research Council – Active as a member/presenter charged with helping to raise general awareness of CV research being conducted at Holy Cross Hospital.
● Hybrid Operating Room Planning Committee Involved
in a multimedical team approach to the design and buildout of a hybrid operating room. Total budgetary cost of 1 $10,000,000. Specific role is to oversee the incorporation of Hybrid Atrial fibrillation ablations as part of the overall procedural case mix
for the Hybrid Operating Room.

2010
● EP Laboratory Planning Committee Involved in the architectural design and planning of two state of the art EP laboratories including rotational CT angiography. Total budgetary cost of $5,000,000.
Involved in facilitating licensing and credentialing inspections of the EPS laboratory, third party vendor management.
Publications
Book Chapters:

2011
● Anand RG, Dickfeld TD. Chapter 17. "Essentials of Imaging and Imaging Technologies Related to Arrhythmias." Electrophysiological Disorders of the Heart. 4th Ed.

Book Reviews

2007
● Anand RG, White CJ. Review or The Nuts and Bolts of Cardiac Resynchronization Therapy. Available: http://www.doody.com

● Anand RG, White CJ. Review of ECG in 10 Days, 2nd Edition. Available: http://www.doody.com.

2006
● Anand RG, White CJ. Review of Catheter Ablation of Cardiac Arrythmias: A Practical Approach. Available: http://www.doody.com.

● Anand RG, White CJ. Review of Intracardiac Echocardiography in Interventional Electrophysiology.Available: http://www.doody.com.

● Anand RG, White CJ. Review of Adult Congenital Heart Disease: A Practical Guide. Available:http://www.doody.com.

2005
● Anand RG, White CJ. Review of Angiogenesis and Direct Myocardial Revascularization. Available:http://www.doody.com.


Peer Reviewed Accepted Publications

2016
● Rogers JD, Sanders P, Piorkowski C, Sohail MR, Anand R, Crossen K, Khairallah FS, Kaplon RE, Stromberg K, Kowal RC. "In-office insertion of a miniaturized insertable cardiac monitor: Results from the Reveal LINQ In-Office 2 randomized study." Heart Rhythm. 2016 Nov 4.

● Lee JJ, Weinberg D, Anand R. "Asymptomatic Pulmonary Vein Stenosis: Hemodynamic Adaptation and Successful Ablation." Case Rep Cardiol. 2016; 2016: 4979182

2014
● Anand, RG, Orlov MV et al. "Prospective Randomized Comparison of 3D Reconstructed Rotational Angiography and CT Merged with Electro-Anatomical Mapping: A Two Center Atrial Fibrillation Ablation Study." J Interv Card Electrophysiol. 2016 Aug;46(2):71-9.

2013
● Rivera, G, David, I, Anand R. "Successful Atrioesophageal Fistula Repair Post Atrial Fibrillation Ablation." J Am Coll Caridol. 2013 Mar 19;61(11):1204.

● Anand, RG. Kusomoto, F. "Pacemaker National Coverage Determination: A Synopsis of Recent CMS Policy Change" EP Lab Digest. Volume 13-Issue 11, November 2013.

2012
● Dickfeld, TM, Anand, RG. "Afib Rotors: Are We in the "Driver" Seat?" Editorial Journal American College of Cardiology Imaging. 2012; 5(12): 12211223.

● Anand, RG. Successfully Bringing Cardiac Event and Telemetry monitoring "InHouse." EP Lab Digest. Volume12-Issue 10-October 2012

● Anand, RG. Spotlight Interview: Holy Cross Hospital. EP Lab Digest. Volume 12-Issue 1-January 2012.

● Anand, RG. Career Advice for Newly Trained Electrophysiologists. EP Lab Digest. Volume 12-Issue 3- March 2012

● Anand, RG. Dickfeld TM. VT Ablations in Private Practice Setting: Opportunities and Challenges.

2011
● Anand, RG. CMS, DOJ, HRS, and ICDs: An Urgent Need for Clarity. EP Lab Digest.

● Anand RG. 10Minute Interview. EP Lab Digest. Volume 11 No. 9 September 2011.

● Anand, RG. Key Considerations for Designing an Electrophysiology Laboratory. EP Lab Digest. Volume 11-Issue 11-November 2011.

2010
● Jimenez A, Shorofsky SR, Dickfeld TM, Anand RG, Saliaris AP, Saba M.
Left Sided Atrial Flutter Originating in the Coronary Sinus after Radiofrequency Ablation of Atrial Fibrillation. Pacing Clin Electrophysiol. 2010 Mar 5. PMID: 20230470

2009
● Anand RG, Van Hare GF, Rosenthal GL, Snyder CS. "Is The Mechanism of Supraventricular Tachycardia in Pediatrics Influenced by Age, Gender or Ethnicity?" Congenit Heart Dis. 2009 Nov;4(6):4648. PMID: 19925541

● Anand RG, Reddy MT, Yau LC, Amin RR, Stahls PF, Frohlich EG, Ventura HO. "Heart Rate is an Independent Predictor for Survival in Post Cardiac Transplant Patients." Am J Cardiol. 2009 May 1;103(9):12904.Epub 2009 Mar 13.PMID: 19406274

● Anand RG, Patel SN, Maroo B, White CJ, Reilly JP. "Ability of Cardiac Computed Tomography to Assess Left Atrial Appendage Anatomy." Abstract submitted to SCAI.


2008
● Giraldo CD, Anand RG, Ventura HO. "Cardiac Carcinoid: A CaseReport."
Congest Heart Fail. 2009 JanFeb;15(1):435.PMID: 19187408

● Anand RG, Alkadri M, Lavie CJ, Milani RV. "The Role of Fish Oil in Arrhythmia Prevention." Journal of Cardiopulmonary Rehabilitation. 2008 March/April; 28(2):9298.

● Anand RG, Peters RW, Donahue TP. "Obesity and Dysrhythmias." J Cardiometab Syndr. 2008 Summer;3(3):14954.

● Delcid MR, Anand RG, Sossamon GN, Shah SB. "Cardiac Sarcoidosis: A case report and review of the literature." J La State Med Soc. 2008 MayJun;160(3):1559.Review.

2007
● Anand RG, Ventura HO, Mehra MR. "Is Heart Failure More Prevalent In Patients With Peripheral Arterial Disease?" Congest Heart Fail. 2007 NovDec;13(6):31922.

● Anand RG, Donahue TP, Mulder TJ, Darline R, Snyder CS. Successful Cryoablation of an Accessory Pathway Within a Coronary Sinus Diverticulum. CV Case Rep. 2007 Oct. 12. Available fromhttp://www.cvcasereports.com/caseDetail.cfm?loadID=205

● Artham SM, Lavie CJ, Milani RV, Anand RG, O'Keefe JH, Ventura HO. "Fish Oils in Primary and Secondary Cardiovascular Prevention." Ochsner Journal.

2006
● Anand RG, Cardenas GM, Patel HM. "Cutaneous manifestations due to Streptococcus pneumoniae bacteremia." J La State Med Soc. 2006 Jul Aug;158(4):1867.

2004
● Velasquez EM, Anand RG, Newman WP, Richard SS, Glancy DL. "Cardiovascular complications associated with cocaine use." J La State Med Soc. 2004 Nov Dec; 156(6):302310.

● Anand RG, Lopez A, DeBoisblanc D. "Vibrio Vulnificus Sepsis Successfully Treated with Antibiotics, Surgical Debridement, and Recombinant Human Activated Protein C." J La State Med Soc. Vol 156,Number 3. May/June 2004. 130133.

2003
● Anand RG, Glancy DL. "ECG of the Month." J La State Med Soc. 2003 Sept Oct; 155(5):228.

● Zayed FF, Doghmi WH, Anand RG, Glancy DL. "Large Precordial QRS Voltage Is A Feature Of Early Repolarization And Usually Does Not Denote Left Ventricular Enlargement." Abstract. Accepted by the Southern Society of Clinical Investigators.

● Zayed FF, Mikdadi FF, Doghmi WH, Anand RG, Khuri BN, Lewis RS, Helmcke FR, Glancy DL. "Coronary Arteriographic Findings In Patients with Generalized Lack of Hypercontractile Response on Exercise Echocardiography." Abstract. Accepted to the Southern Society of Clinical Investigators.


Television Interviews/ Radio Interviews/ Medical Segments

2011 - WIOD 610 AM Radio - Interviewed on cardiac arrhythmias and Sudden Cardiac Death.

OCT 2011 - Sudden Cardiac Death - ABC Channel 4 Medical News Segment interview for Miami/Ft. Lauderdale Local market.

APR 2011 - A Mission To Heal
Televised Segment highlighting the CV Service Line at Holy Cross Hospital aired April to May 2011 aired in Palm Beach County Market/Broward/Miami Dade Market. Won the Bronze Award in the Health Promotion Program Category at the 28th Annual Healthcare Advertising Awards.

FEB 2011 - Heart Healthy Defibrillator Helps Save Lives
ABC channel 4 News Segment interview for Miami/Fort Lauderdale Local Market.

2009 - Holiday Heart ABC Channel 26. News Segment interview for New Orleans Local Market
Professional References
Available Upon Request.