Construction Expert Witness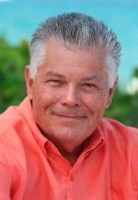 G. Robert Salisbury III
5301 Pine Tree Road
Parkland
,
Florida
33067

(954) 752-6400

www.SalisburyConstruction.com

Send an email
Expert Witness
Forensic Expert
Speaker
G. Robert Salisbury III provides consulting through planning, construction and post-construction phases of institutional, multi-family, commercial and industrial projects, including cost estimating, forensic investigations such as construction defects, and acting as owner's representative. He has advised on over 500 cases, split approximately 70/30 Plaintiff/Defense.
His construction experience includes over 500 completed construction projects.
A graduate of the University of Florida with a Bachelor of Building Construction, he holds a State Class A General Contractors License. A founding member of the Florida Distinguished Builders Committee, he was a member of the Broward County Central Examining Board for contractors for 30 years.
Services
G. Robert Salisbury III offers the following services:

Cost Estimates, Code Issues, Job Analysis, Bid Evaluation, Construction Means & Methods, Job Costing Accounting, Safety Issues, Job Scheduling, Payment Evaluation, Change Order Analysis, Progress Documentation/Photos, Mediation / Umpire, Forensic Investigation, Accident Review, and Construction Expert Witness.
Areas of Expertise
Consulting Practice
All States
More Information

G. Robert Salisbury Construction Expert Salisbury Construction Service
Salisbury Construction Service Projects
Clients Salisbury Construction Service Parkland Florida
Law Firm Clients G. Robert Salisbury Construction Expert Witness
Testimonials G. Robert Salisbury Construction Expert Consultant
Professional Experience
500 completed construction projects, including commercial, institutional, industrial and multi-family.
Legal Experience & Services
Have testified in trials and depositions in both State and Federal courts.
Publications
Book, How to Survive Remodeling
Education
Bachelor in Building Construction, University of Florida