To ensure the best search results please use quotation marks around
multiple keywords such as "cell phone"; "police procedures"; etc.
Law Enforcement Investigations & Forensic Behavioral Sciences - Expert Witness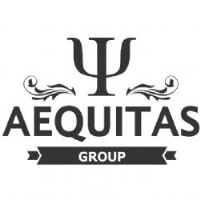 Aequitas Group
P.O. Box 1768
Forney
,
Texas
75126

(469) 554-9560

https://www.aequitasgroup.org

Send an email
Expert Witness
Forensic Expert
Speaker
Jeremy Liebbe holds a Master of Science in Forensic Psychology and a Bachelor of Arts in Police Science, and is currently completing a Doctor of Philosophy in Psychology. He has more than a decade of law enforcement investigative experience, serving as both a detective and a sergeant, with experience including supervision & training, interrogations, narcotics & gang investigations, crimes against children investigations, internal investigations, and homicide investigations. Jeremy consistently held the highest clearance rate as a full-time detective sergeant with an overall 84.7% clearance rate while averaging 201 investigations per year. He additionally has over a decade of private security experience including special events management, police liaison for special events, private investigations, and supervision & training. As a result of his expertise in complex criminal investigations and forensic mental health Jeremy has earned numerous commendations, lectured in several states, authored and co-authored over a half dozen published papers, and has provided expert testimony in over a dozen causes. He has personally delivered more than 1,000 hours of training to law enforcement and over 1,750 hours of training to private security.
Services
Aequitas Group offers the following services:

Aerial Videography
Case Review & Testimony
Police & Security Operations
Private Investigations
Professional Training
Areas of Expertise
Consulting Practice
Based in Texas
More Information
Case Review & Testimony
Police & Security Operations
Aerial Videography
Private Investigations
Professional Training
Aequitas Group in the Social Networks

Facebook

LinkedIn
Licenses
Master Peace Officer, TCOLE
Certified Investigative Hypnotist, TCOLE
Certified Property and Evidence Specialist, Intíl Assoc. for Property & Evidence
Classroom & Firearms Instructor, TCOLE
Cybercrime Investigator, TCOLE
Special Officer for Mental Health, TCOLE
Special Investigator, TCOLE
Classroom & Firearms Instructor, PSB
Continuing Education Instructor, PSB
Private Investigator, PSB
Qualified Manager, PSB

* TCOLE - Texas Commission on Law Enforcement
* PSB - Texas Department of Public Safety Private Security Board