To ensure the best search results please use quotation marks around
multiple keywords such as "cell phone"; "police procedures"; etc.
Pharmacy Expert Witness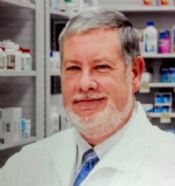 David C. Griffin, RPh
Griffin Pharmacy Consultants LLC
4636 West Highway 67
Cleburne
,
Texas
76033

(817) 933-3136

https://www.griffinpharmacyconsultants.com/

Send an email
Expert Witness
Speaker
David Clay Griffin of Griffin Pharmacy Consultants has over 30 years' experience in pharmacy practice and management. He offers consulting and expert witness testimony regarding medication errors, pharmacy drug interactions, overdose and underdose, adverse reactions, and more.
Services
As a pharmacy expert witness, Mr. Griffin provides litigation support and expert witness services to attorneys in the following topics:

Pharmacy Practice Standards
Drug / Medication Errors
Pharmacy Drug Interactions
Medication Overdose and Under-dose
Medication Interaction and Drug Utilization Review
Pharmaceuticals Adverse Reactions
Pharmacy Safety and Counseling
Pharmacist Duty to Warn
Pharmacy Operation
Areas of Expertise
Additional Expertise:

DUI/DWI
Consulting Practice
All States
Licenses
Certified Pharmacist, Texas State Board of Pharmacy
Certified Preceptor, Texas State of Pharmacy
Affiliations
American Pharmacy Association
Texas Pharmacy Association
Education
B.S. Pharmacy, Southwestern Oklahoma State University