To ensure the best search results please use quotation marks around
multiple keywords such as "cell phone"; "police procedures"; etc.
Forensic Psychiatrist Expert Witness & Forensic Consultant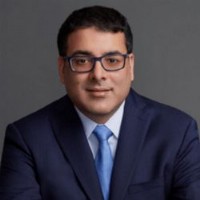 Sanjay Adhia, MD
5826 New Territory Blvd., Suite 803
Sugar Land
,
Texas
77479

(832) 746-5905

https://www.forensicpsychiatrynow.com

Send an email
Expert Witness
Forensic Expert
Speaker
Dr. Adhia is Board-Certified in Psychiatry and Forensic Psychiatry. In addition to private forensic practice, he examines two unusual populations. They are experiencing severe emotional distress, for different reasons. A triggering event has produced a psychiatric condition, or a psychiatric condition has contributed to the event.
Currently, Dr. Adhia serves as the Medical Director of PACE Mental Health. He treats patients with a variety of disorders and supervises nurse-practitioners.
As a correctional psychiatrist, Dr. Adhia worked with violent offenders including Death Row inmates, prisoners in Isolation, and non-violent offenders. He also sees patients committed to prison psychiatric hospital treated for Psychosis, Mood Disorders. PTSD and Impulse Disorders.
Dr. Adhia volunteers with Physicians for Human Rights, examining victims of Human Trafficking, sexual assault and kidnapping. Patients develop PTSD, severe Anxiety Disorders and Depression.
In both populations, some are at risk for suicide, self-harm or violence. But for the event, what would be their mental health? But for their mental health, what would be the event?
A claim that a triggering event resulted in damages is the core of litigation. Dr. Adhia assesses psychiatric damages, real or malingered, drawing on expertise and training to render medical-legal opinion.
Services
Sanjay Adhia, MD provides forensic expert witness services for plaintiff and defense, civil and criminal jurisdictions, prosecutors, Courts, employers, and insurance companies:

Independent Medical Examination
Review of medical and legal records
Medical-Legal opinion by report
Testimony
Consultation to attorneys

Addressing:
Emotional Trauma
Competency and mental state
Diminished capacity
Testamentary capacity
Undue Influence
False Imprisonment
Informed consent
Risk of violence assessments
Suicide risk assessment
Sexual harassment
Mental and physical abuse
Extreme violence, physical and mental abuse, kidnapping
Independent medical evaluations / psychiatric disability
Personal injury / pain & suffering / emotional distress
Workplace violence assessments
Fitness for Duty
Discrimination
Evaluations Americans with Disabilities Act (ADA)
Psychiatric medical malpractice
Institutional psychiatric malpractice: hospital, psychiatric hospital, prison, addiction rehab
Failure to diagnose, Failure to treat
Negligent use of medication
Medication side effects, interaction and interactions with drugs of abuse, prescribed or illegal, alcohol, opioids (heroin, crack, cocaine)
Addiction
Negligent failure to prevent patients from harming themselves or others
Sexual misconduct
Violations of civil rights
Restraints and Seclusion
Toxic tort
Traumatic Brain Injury
Litigation Support Services

Dr. Adhia works with attorneys as an Expert Witness, Consultant, conducting Evaluations and associated review of records, rendering opinion by report and testimony
Areas of Expertise
Additional Expertise:

Will Contest, Fitness For Duty/ Workman's Comp, Impulse Disorders.
Profile
Dr. Adhia is a double Board Certified Forensic Psychiatrist evaluating emotional distress, competency and incapacity, sexual harassment, victims of violent crime, medical malpractice and standard of care in institutions, wrongful death, severe mental illness, and addiction. He assesses Depression, Anxiety, PTSD, Anti-Social Personality Disorder, Borderline Personality Disorder, Bipolar Disorders and psychosis, hallucinations and delusions. Malingering is always considered.
Dr. Adhia is skilled in psychopharmacology, medication interactions, and addiction to prescription drugs, opioids and alcohol.
Dr. Adhia. He treats and supervises in prison and psychiatric hospitals, in-patient facilities (e.g., addiction rehab.) Patients are on Death Row, Isolation and in prison psychiatric hospital.
Dr. Adhia's patients include both victims and perpetrators of violent crime: physical abuse and battery, kidnapping, murder; patients at high risk for suicide, violence and self-harm. Dr. Adhia treats victims, pro bono, for Physicians for Human Rights in Asylum and Human Trafficking cases.
Dr. Adhia is Assistant Professor of Psychiatry at the University of Texas Medical Branch (UTMB) teaching medical students.
Consulting Practice
All States, and Guam, Puerto Rico and the Virgin Islands
More Information

Sanjay Adhia, M.D. CV and About
Sanjay Adhia, M.D. Areas of Expertise
Sanjay Adhia, M.D. Case Studies
Contact Sanjay Adhia, M.D.
Date Rape Drugs: Psychiatry, Pharmacology and Law
Sanjay Adhia, MD in the Social Networks

Facebook

LinkedIn
Professional Experience
Forensic Psychiatrist, Private Practice (2013-Current)
Medical Director, PACE Mental Health Clinic, Sugar Land, TX (2018-Present)
Psychiatrist, UTMB-CMC Jester IV Prison Hospital, Richmond, Texas (2016-2018)
Attending Psychiatrist, UT-Harris County Psychiatric Center Competency Restoration Unit, Houston, Texas (2015-2016)
Psychiatrist, Richmond State Supported Living Center, Richmond, Texas (2014)
Inpatient Attending Psychiatrist, University of Texas –Harris County Psychiatric Center, Houston, Texas (2012-2013)
Licenses
Texas Medical License
Legal Experience & Services
Dr. Adhia acts as a forensic expert in civil and criminal cases, civil commitment proceedings, and administrative hearings. He consults to attorneys nationwide in criminal and civil cases, plaintiff, defense and prosecution. He has qualified to testify in Civil and Criminal cases in Federal and State venues.
Affiliations
Academic Appointments:
8/2016 – 8/2018 Assistant Professor of Psychiatry, UTMB
2015-2016 Assistant Professor of Psychiatry, University of Texas-HSC
8/2012 – 8/2013 - Assistant Professor of Psychiatry, University of Texas-HSC
Qualifications
Board Certified in Psychiatry and Forensic Psychiatry
Awards & Honors
Asylum Network - Physicians for Human Rights
Seminars & Training
PHR Asylum Network training
Publications
Publications:
Naras Bhat, MD, FACP, Sanjay Adhia – Assistant Editor, et al. How to Reverse and Prevent Heart Disease and Cancer, 1994

Research:
Cedars-Sinai Medical Center - Participated in the initial phases of role of massage on depression study, 2006
CHAI Study - Indian Doctors Association of Houston Coronary artery disease among Houston Asian Indians, 2005
Carpal Tunnel Glove product evaluation utilizing biofeedback and EMG readings, 1996

Presentations:
Clinical Decision Making - Non-emergency Compelled Medications, Poster, 9/19/17, 6th International Conference on Forensic Research & Technology, Houston, TX
Treatment Resistant Depression Grand Rounds, University of Texas Health Science
Center, 2012, Houston Texas
Psychiatry 101 Lecture, Willamette University College of Law, 3/2014, Salem Oregon
Introduction to Forensic Psychiatry Lecture, Willamette University College of
Law, 3/2014, Salem Oregon
Forensic Psychiatry: An Introduction Resident Lecture, University of Texas Health
Science Center, May 2015, Houston Texas
Civil Forensic Psychiatry Resident Lecture, University of Texas Health Science Center, May 2015, Houston Texas
2017. Clinical Decision Making, Non-Emergency Compelled Medications, 6th International Conference on Forensic Research & Technology 9/2017, Houston, Texas
Professional References
Lynn Messer, P.C.
Van Stean Messer Attorneys At Law
Competency to Stand Trial
(281) 770-9998
lmmesserlaw@gmail.com

Feroz Merchant
The Merchant Law Firm, P.C.
Competency to Stand Trial,
Criminal Responsibility
(713) 224-8200
fmerchant@anycrime.com

Shiva Pal Gill,
Shiva Gill PC
Competency to be Deported (713) 333-8370
shiva.gill@gmail.com
UA Piccolo Lewis
The Lewis Law Group, PLLC
Psychiatric Malpractice (Standard of Care)
(713) 570-6555
myattorneyatlaw@gmail.com

Laura Porter
Tom Rhodes Law Firm, P.C.
Psychiatric Malpractice (Medication Error)
(210) 225-5251
LPorter@tomrhodeslaw.com

Joel Holt
Joel Holt Esq. P.C.
Stress of Pre-Eminent Death & Grief
(340) 773-8709
holtvi@aol.com
Education
Forensic Psychiatry Fellowship, Oregon Health Sciences, University, Portland, Oregon (2014)
Psychiatry Residency, University of Texas-HSC, Houston, Texas (2012)
Psychiatry Internship, Kansas University-MC, Kansas City, Kansas (2009)
Medical Degree: M.S, Ramaiah Medical College, Bangalore, India (2004)
Articles Published by Sanjay Adhia, MD
Weaponized Chemistry, a Medicine Cabinet of Assault
Date Rape Drugs: Psychiatry, Pharmacology and Law
Read Article