To ensure the best search results please use quotation marks around
multiple keywords such as "cell phone"; "police procedures"; etc.
Emergency Medicine & Critical Care Expert Witness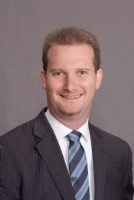 Zachary Ginsberg Consulting
Zachary Ginsberg Consulting
4224 Cherry Street
Cincinnati
,
Ohio
45223

(401) 829-0612

www.emergencycriticalcareconsulting.com

Send an email
Expert Witness
Highly trained at taking care of very sick patients. One of only a small number of physicians who is Board Certified in both Emergency Medicine and Surgical Critical Care Medicine. Educated at Brown and Harvard. Completed top Surgical Critical Care Fellowship (University of Maryland R Adams Cowley Shock Trauma Center). Winner of several awards during training/education. Actively practicing physician who works shifts in both the intensive care unit (ICU) and the emergency department in Ohio. Certified Advanced Trauma Life Support Instructor. Regularly publishes and speaks.
Issues commonly managed with but not limited to:
Neurocritical Care and Stroke Management
Traumatic Injury Management
Blood transfusions and Complications
Pre and Post-Operative Surgical Management
Shock and Resuscitation
Sepsis Management
Acute Coronary Syndrome and Heart Disease Management
Airway and Ventilator Management
Physiology of the Difficult Intubation
End of Life Matters
Services
Case Review
Case Reports
Deposition
Testimony
Areas of Expertise
Consulting Practice
All States
More Information
Website
Expert Witness Services
Publications and Scholarly Presentations
Curriculum Vitae
Professional Experience
Department of Critical Care Medicine, Attending Physician, 2015-Present
Department of Emergency Medicine, Attending Physician, 2015-Present
Kettering Medical Center, Dayton, OH
Licenses
Surgical Critical Care Board Certification
Emergency Medicine Board Certification
Ohio Medical License
Awards & Honors
2015 Award for Excellence in Critical Care Knowledge from the R Adams Cowley Shock Trauma Center
2014 Bravo Award
2010 Certificate of Humanitarian Field Studies from the Harvard Humanitarian Initiative.
2010 Harvard Kennedy School Spring Exercise Winner (awarded to top ten students competing in school wide policy competition).
2010 RI American College of Emergency Physician certificate of recognition for service & leadership
2006 Student Leadership Award for Social Justice in Medicine, RI Department of Health
2004 Lydia Shaw King Award for Commitment to Community Health
Publications
Spatial methods for evaluating critical care and trauma transport: A scoping review.
Vasilyeva K, Widener MJ, Galvagno SM Jr, Ginsberg Z. J Crit Care. 2017 Sep 1;43:265-270.

Extracorporeal liver support for trauma-induced hepatic dysfunction.
Ginsberg Z, Thurman P, Scalea T, Stein D. J Trauma Acute Care Surg. 2016 Jun;80(6):1039-44.

The Physiologically Difficult Intubation Ginsberg Z & Weingart S. Critical Care Emergency Medicine, 2nd Edition (Eds. Farcy, Chiu, Marshall and Osborn). McGraw-Hill

Ground and Helicopter Emergency Medical Services Time Tradeoffs Assessed with Geographic Information.
Widener MJ, Ginsberg Z, Schleith D, Floccare DJ, Hirshon JM, Galvagno S. Aerosp Med Hum Perform. 2015 Jul;86(7):620-7.

Emergency Department Bouncebacks: Is Lack of Primary Care Access the Primary Cause?
Moskovitz JB, Ginsberg Z. J Emerg Med. 2015 Jul;49(1):70-77.e4.
Education
UNIVERSITY OF MARYLAND R ADAMS COWLEY SHOCK TRAUMA CENTER
Trauma and Surgical Critical Care Fellowship

NORTH SHORE UNIVERSITY HOSPITAL, Department of Emergency Medicine Residency Program in Emergency Medicine

BROWN MEDICAL SCHOOL Providence, RI
Medical Doctorate, May 2010

HARVARD UNIVERSITY, John F. Kennedy School of Government Cambridge, MA
Masters in Public Policy, May 2010
Thesis: Hospital Surge Planning, Crisis Management and Disaster Response: a case study of Childrenís Hospital of Bostonís response to H1N1 pandemic influenza.

BROWN UNIVERSITY Bachelor of Arts, May 2004
Major: Community Health