To ensure the best search results please use quotation marks around
multiple keywords such as "cell phone"; "police procedures"; etc.
Infectious Diseases & Hospital Administration Consultant and Expert Witness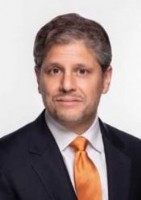 Thomas Anthony Cumbo, MD
793 Center Street, Suite 482
Lewiston
,
New York
14092

(716) 238-5634

https://www.thomasacumbomd.com/

Send an email
Expert Witness
Board Certified infectious diseases doctor encompassing all aspects of the specialty including inpatient, outpatient, infection control, international infectious disease and travel medicine. Vice President of Medical Affairs (Chief of Staff) at a Joint Commission accredited full-service hospital. Responsible for all aspects of physician activity from a hospital administration viewpoint. Consults on issues involving infectious disease, both domestic and international; and hospital administration, including medical staff issues.
Services
Provides litigation support, including expert witness testimony, for attorneys on issues involving:
HOSPITAL ADMINISTRATION
• Role of hospital administration with regard to actions of medical staff
• Professional misconduct reviews
• Infection control including hospital and nursing home acquired infections
• Potential exposure to infectious agents while in the hospital
INFECTIOUS DISEASES
• Sepsis
• Septic shock/ multiple organ system failure
• MRSA infections
• Pressure ulcers / infected wounds
• Necrotizing fasciitis and Fournier's gangrene
• Limb threatening infections: cellulitis, osteomyelitis, fasciitis, etc.
• Epidural abscess
• Endocarditis
• Operative site infections
• Foreign body-related infections
• Immunodeficiency related infections and management
• Skin issues including Stevens Johnson Syndrome
• Antibiotic toxicity / aminoglycoside toxicity
Areas of Expertise
Consulting Practice
All States
More Information
Infectious Diseases Expert Witness
Thomas Anthony Cumbo MD, Curriculum Vitae
Expert Hospital Infection Control - Sepsis, MRSA
Could the infection have been prevented?