To ensure the best search results please use quotation marks around
multiple keywords such as "cell phone"; "police procedures"; etc.
Urology Expert Witness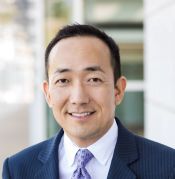 Edward J. Yun, M.D., Inc
1 League #61836
Irvine
,
California
92602

(949) 438-0801

eyun@urologicalsurgery.org
Expert Witness
Forensic Expert
Speaker
Dr. Yun is a board-certified Urologist who attended medical school at Columbia University in New York and completed his urology residency at the University of California, San Francisco (UCSF). He has extensive surgical experience and is published in numerous journals and books. In addition to his active clinical practice, he also is a clinical faculty member and regularly teaches urology residents and medical students.

Areas of Expertise