To ensure the best search results please use quotation marks around
multiple keywords such as "cell phone"; "police procedures"; etc.
Family and General Practice Expert Witness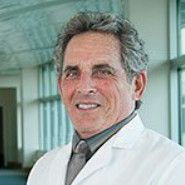 Elliot D. Felman, MD
1821 Wilshire Boulevard, Suite 301
Santa Monica
,
California
90403

(310) 260-2525

(310) 260-7575

Send an email
Expert Witness
Speaker
Elliot D. Felman, MD is Board Certified in Family Practice. In practice for more than 20 years. Experienced in both plaintiff and defense review, deposition and testimony for evaluation of medical malpractice. Available for evaluation of Standard of Care for Family Practice, General Practice and Internal Medicine. Clinical Faculty - UCLA School of Medicine.
Areas of Expertise
Consulting Practice
All States
Professional Experience
Private Practice:
1970-1976 Los Angeles, California
1976 to present Santa Monica, California

Teaching Appointments:
Clinical Faculty, UCLA Medical School

Medical consultant:
Qualified Expert Reviewer, Medical Board of California
Licenses
California & Colorado
Affiliations
Professional Organizations:
American Academy of Family Practice

Hospital Affiliations:
Santa Monica/ UCLA Medical Center Saint John's Hospital and Health Center
Qualifications
Diplomate, American Board of Family Practice 1977

Re-certified in 1984, 1991, 1998
Education
College: 1961-1965 University of Pennsylvania
Degree: Bachelor of Arts

Medical School: 1965-1969 Hahnemann Medical College Philadelphia, Pennsylvania
Degree: Medical Doctor

Postgraduate Training: 1969-1970
Internship: Cedar-Sinai Medical Center Los Angeles, California