Hotel and Resort, Real Estate Consultants and Expert Witness Services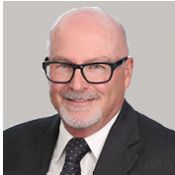 Straightline Hospitality, Inc.
2808 Ashworth Circle
Las Vegas
,
Nevada
89107

(805) 373-6840

(888) 473-6510

www.hotelexpertwitnesses.com

Send an email
Expert Witness
Forensic Expert
Speaker
Straightline Hospitality, Inc. is headed by Mr. Kenneth Free who is a hotel and resort expert with more than forty years' experience in the business. He is a highly credible resource for real estate development, feasibility, business valuation, income loss and operating issues.
Services
Mr. Free provides advisory and expert services for hotels, resorts, condo hotels, casinos, spas, residential cruise ships and recreational real estate. These services may be in relation to new properties going through the development or pre-development stages, those that are open and in need of fundamental change, or in situations where disputes have arisen among the parties.

• Advisory Services

Our advisory services may be in relation to new properties going through the pre-development or development stages or those that are open and in need of structural change. We oftentimes participate as part of the hotel or resort development team, acting in partnership with the developer in qualifying and managing the tasks at hand.

Key areas of consulting effectiveness are:

· Project concept development
· Facility and amenity programming
· Strategy development
· Oversight of financial feasibility reports
· Acquisition of financing
· Retail pricing analysis and absorption forecasting
· Brand / system affiliation selection and negotiations
· Management / marketing company search and negotiations
· Selection of project team professionals
· Operational reviews or audits
· Marketing program assessments
· Repositioning and expansion strategies
· Due diligence for property acquisitions
· Management of property dispositions
· Investment or financing package development
. We lead or assist in property dispositions, where same maximizes financial return or where the property owner otherwise seeks to sell.
Litigation Support Services

Mr. Kenneth C. Free, is regularly engaged as expert witness and provides litigation support services in all aspects of the hotel industry.
Areas of Expertise
Additional Expertise:

Hotel Wrongful Death; Hotel Franchise Disputes.
Profile
Mr. Free's depth of experience in hotel, resort and shared ownership real estate, operations, and finance provide the background for Straightline's assignments.

Mr. Free received his MBA in Finance from the Bloch School of Management at the University of Missouri in Kansas City and his BS in Hotel Administration from the Harrah College of Hotel Administration at the University of Nevada in Las Vegas.

He is a Registered Resort Professional (American Resort Development Association), a Master Hotel Supplier (American Hotel & Lodging Association), and a licensed Real Estate Broker in the State of California. He has been active in the American Resort Development Association, the American Hotel & Lodging Association, and the Urban Land Institute, including membership on various committees and having published articles in trade magazines. He has also been Adjunct Professor in Strategic Planning and Finance in the Graduate School at the University of Phoenix.
Consulting Practice
All States
More Information
Hotel Expert Witness
Hotel Expert Witness Engagements
Testimonials
Articles
Contact Straightline Hospitality Corporation
Professional Experience
· Hilton Worldwide
· Conect Hospitality Systems
· Amfac Hotels & Resorts
· Westin Hotels & Resorts
Licenses
· Registered Resort Professional - American Resort Development Association
· Master Hotel Supplier - American Hotel & Lodging Association
· Licensed Real Estate Broker - California Department of Real Estate
Legal Experience & Services
Straightline is unique among hospitality real estate advisory and management companies because of its three-pronged approach to its client assignments Our clients have our full attention. We accept a limited number of engagements and we directly manage each engagement.

We have extensive experience across the hospitality spectrum. Many consultants or experts marketing their services in the hospitality industry come from narrow backgrounds, such as real estate brokerage or as accountants. Our Principal and his professional staff, on the other hand, carry broad career experience within a variety of functional areas in the hospitality industry.

We can act as facility direct line managers or as third party advisors. We have worked in both large and small operating properties and for both large companies as well as those which are entrepreneurial. We understand both headquarters and unit perspectives and mandates.
Affiliations
· American Resort Development Association
· American Hotel & Lodging Association
· Urban Land Institute
· Forensic Expert Witness Association
Qualifications
Has consulted in the USA and eighteen other countries. Has been engaged for expert witness assignments in ten states and five foreign jurisdictions.
Awards & Honors
· Hotelman of the Year University of Nevada in Las Vegas
Seminars & Training
Regular attendance at major industry conferences
Publications
Regularly cited by business publications
Education
· MBA Finance - Bloch School of Management, University of Missouri in Kansas City
· BS Hotel Administration - Harrah College of Hotel Administration, University of Nevada in Las Vegas