To ensure the best search results please use quotation marks around
multiple keywords such as "cell phone"; "police procedures"; etc.
Trademark and Patent Surveys, Brand, Marketing, Advertising, Consumer, Retail Expert Witness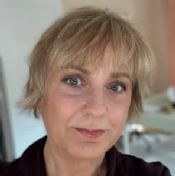 Rhonda Harper LLC
Serving Clients Nationally
Dallas
,
Texas
75214

(214) 244-4608

www.rhondaharperllc.com

Send an email
Expert Witness
Forensic Expert
Since 2005, Ms. Rhonda Harper, MBA has been retained by more than 95 firms and provided expert testimony: Trademark and Patent Infringement, Misleading Advertising, Contract Breakage, Defamation, Unfair Business Practices, and more.
* Former Fortune 100 CMO * Former Global Agency Leader * Court Designated
Services
Rhonda Harper has 30 years of Fortune 100 marketing, research, and strategic planning experience and has worked on more than 200 legal projects for 95+ clients.

Services include:

-Trademark: consumer confusion, secondary meaning, brand awareness, descriptiveness and genericness, trademark infringement, dilution
-Advertising: deceptive, false or misleading advertising, market confusion, consumer and purchase behavior
-Damages: substantiation of claims, brand valuations, marketing plan audits, pricing strategy, definition of relevant markets


Rhonda is experienced in the areas of strategic planning, finance, interactive, social media, consumer opinions, consumer behavior, purchasing process, brand marketing, creative services, promotion, advertising, sales, retail, and product management. She has passed the requirements of providing admissible evidence through documentary evidence and expert testimony.

Harper provides a wide range of advanced research expertise including design, analytics and advanced statistics along with case consulting. Rhonda has been providing market research and strategy consulting to Fortune 1000 clients across a range of industries including:

- Agencies
- Apparel
- Consumer Package Goods
- Entertainment
- Durables
- Financial Services
- Food & Beverage
- Health & Beauty Aids
- Healthcare
- Interactive & eCommerce
- Legal Services
- Media
- Retail
- Quick Service Restaurants
- Technology
- Telecom
- Travel & Hospitality

Overview of Specific Services:

- Expert Testimony and Reports
- Expert Rebuttal
- Research and Surveys
Litigation Support Services

Rhonda Harper is a court-approved forensic expert with more than a decade of experience providing expert testimony across approximately 95 cases:

60% Plaintiff; 40% Defendant
60% Lanham Act
33% Surveys
5% Rebuttals

40 Depositions
15 Trial Testimonies
Areas of Expertise
Additional Expertise:

Trademark and Patent Infringement, Misleading Advertising, Contract Breakage, Defamation, Unfair Business Practices.
Profile
"I very strongly recommend Rhonda. She's great to work with, and her work product is absolutely top-shelf." Greenberg & Traurig, LLP

* Fortune 100 CMO * Global Agency Leader * Court Tested

Providing nationwide consulting and expert testimony for 95+ law firms across 200+ projects: Lanham Act; Defamation; Commercial Reasonableness; Licensing; Retail Merchandising; Misleading Advertising; Fraud; and more. USTTB. Courtroom Qualified. Arbitration Qualified. 6+ Class Action Cases.

Partial client list:Akin Gump Strauss Hauer & Feld; Albritton Law Firm; Altman Law Group; Anderson & Anderson; Astourian & Associates Inc.; Atkinson, Andelson, Loya, Ruud & Romo; Barnes & Thornburg; Benton Law Firm; Brinks Gilson & Lione; Bowman Brooke; Brown Fox Law; Braxton Hilton & Perrone; Brunini, Grantham, Grower & Hewes; Colley Shroyer and Abraham; Connelly Rose; Cox Wootton Lerner; Clark Hill; David Howard Law Firm; Davis Firm; Dawson Parish; Ditthavong & Steiner; Dunlap Bennett & Ludwig; Enviro-Safe Laboratories Internal Council; Espinosa Tueba PL; Feldman Law Group; Fitzhugh Alvalero and Lee; Foley & Lardner; Foster Pepper; Foust Partners; Friedman & Feiger; Frutkin Law Firm; Goodsill Anderson Quinn & Stifel; Grant, Genovese & Baratta; Gray Robinson; Greenberg Traurig; Hartline Dacus Barger Dreyer; James H Horton Law Offices; Kane Russell Coleman & Logan; Kirkland & Ellis; Law Offices of Mark B. Rosen; Law Offices of William G. Shaw Jr.; Lowe Hauptmann Ham & Berner; Madden & Madden; Mark G. Usdin; Merchant Law Group; McCarther Law Firm; McCauley Westberg & Ramirez; Michael Freund & Associates; Morris Manning & Martin; Morrison & Foerster; Mullin Russ Kilejian; Munger Tolles & Olsen; Niro Haller & Niro; O'Melveny & Myers; Paul Owens Law Firm; Paul Wilkinson Law Firm; Pennington Law; Ramirez and Associates; Richard Harrison Attorneys at Law; Romero Park ; Shackelford Melton & McKinley; Sheef & Stone; Sheehy Ware & Pappas; Sloan Matney; Spangenberg Shibley & Liber; Stinson Leonard Street; Sullivan & Cromwell; Swanson & Bratschun; Underwood Perkins; Vedder Price; Vorys Sater Seymour and Pease; Wagner Law; Wagner McLaughlin; Wright Close; Zuber Lawler & Del Duca.

Federal and state qualified survey and testimony expert with 13 years of experience. The former Chief Marketing Officer for Walmart Sam's Club, Ms. Harper's experience also includes executive positions as: Global Communications Director, UPS; VP Marketing, VF Corporation; SVP/Director, Ketchum Public Relations; and, executive marketing and promotion roles with Warner-Lambert/ Johnson & Johnson and Nabisco/Kraft. Harper provided C-suite management consulting to Fortune 500 corporations including The Home Depot, Target, Tyson Foods, HSN, IBM, and more. Harper also served as an adjunct Marketing Professor for American University and Fairleigh Dickinson University. She is a sought after speaker: Harvard Business School, Lilly, American Marketing Association, and more. Services include: Surveys, Research, Consulting, Expert Report, Rebuttal Testimony, and Testimony.

"I worked with Rhonda Harper recently in connection with a trademark infringement matter. On a short turn-around, and without needing a significant amount of direction or oversight, Rhonda prepared an outstanding response report. Rhonda was wonderful to work with, particularly in view of the shortened schedule during which Rhonda had to understand all of the facts of the case, our strategies, and then prepare a response report. Based on my experience, I very strongly recommend Rhonda. She's great to work with, and her work product is absolutely top-shelf. I am absolutely convinced that the strength of your report is a significant part of the reason that we were able to achieve a settlement that is very much in our client's favor." Kevin O'Shea, Shareholder, Greenberg & Traurig, LLP
Consulting Practice
All States
More Information
About Rhonda Harper, Expert Witness
Rhonda Harper LLC in the Social Networks

LinkedIn
Professional Experience
CMO - VP Marketing, Walmart Sam's Club
CMO - VP Marketing, VF Corporation Intimates
GM/SVP, Ketchum
Global Director, Marketing Communications, UPS
Brand Management & Promotion, Warner Lambert and Nabisco

Founder & CEO, Penrose Check-In Services
Founder & CEO, Whimiy.com

General Specialties: Intellectual Property, Research, Brand Marketing, Strategic Planning

Specialty Focus: consumer confusion, trade dress, brand dilution, trademark infringement, patent infringement, brand management, defamation, brand dilution, distribution, strategy, brand equity, sales losses, brand valuation, damages, channel strategy, personal injury, reputation, survey, secondary meaning

Education: MBA, Emory University Goizueta Business School; BS, Illinois State University
Legal Experience & Services
Providing nationwide consulting and expert testimony for 95+ law firms across 200+ projects: Lanham Act; Defamation; Commercial Reasonableness; Licensing; Retail Merchandising; Misleading Advertising; Fraud; and more. USTTB. Courtroom Qualified. Arbitration Qualified. 6+ Class Action Cases. Partial client list:Akin Gump Strauss Hauer & Feld; Albritton Law Firm; Altman Law Group; Anderson & Anderson; Astourian & Associates Inc.; Atkinson, Andelson, Loya, Ruud & Romo; Barnes & Thornburg; Benton Law Firm; Brinks Gilson & Lione; Bowman Brooke; Brown Fox Law; Braxton Hilton & Perrone; Brunini, Grantham, Grower & Hewes; Colley Shroyer and Abraham; Connelly Rose; Cox Wootton Lerner; Clark Hill; David Howard Law Firm; Davis Firm; Dawson Parish; Ditthavong & Steiner; Dunlap Bennett & Ludwig; Enviro-Safe Laboratories Internal Council; Espinosa Tueba PL; Feldman Law Group; Fitzhugh Alvalero and Lee; Foley & Lardner; Foster Pepper; Foust Partners; Friedman & Feiger; Frutkin Law Firm; Goodsill Anderson Quinn & Stifel; Grant, Genovese & Baratta; Gray Robinson; Greenberg Traurig; Hartline Dacus Barger Dreyer; James H Horton Law Offices; Kane Russell Coleman & Logan; Kirkland & Ellis; Law Offices of Mark B. Rosen; Law Offices of William G. Shaw Jr.; Lowe Hauptmann Ham & Berner; Madden & Madden; Mark G. Usdin; Merchant Law Group; McCarther Law Firm; McCauley Westberg & Ramirez; Michael Freund & Associates; Morris Manning & Martin; Morrison & Foerster; Mullin Russ Kilejian; Munger Tolles & Olsen; Niro Haller & Niro; O'Melveny & Myers; Paul Owens Law Firm; Paul Wilkinson Law Firm; Pennington Law; Ramirez and Associates; Richard Harrison Attorneys at Law; Romero Park ; Shackelford Melton & McKinley; Sheef & Stone; Sheehy Ware & Pappas; Sloan Matney; Spangenberg Shibley & Liber; Stinson Leonard Street; Sullivan & Cromwell; Swanson & Bratschun; Underwood Perkins; Vedder Price; Vorys Sater Seymour and Pease; Wagner Law; Wagner McLaughlin; Wright Close; Zuber Lawler & Del Duca
Affiliations
American Marketing Association
The CMO Club
The CMO Council
MENG (Marketing Executive Networking Group)
Board Director, Emory University Goizueta Business School Alumni Association
Board Director, Promotion Marketing Association
Board Director, Leadership Worth Following
Qualifications
Providing nationwide consulting and expert testimony for 95+ law firms across 200+ projects: Lanham Act; Defamation; Commercial Reasonableness; Licensing; Retail Merchandising; Misleading Advertising; Fraud; and more. USTTB. Courtroom Qualified. Arbitration Qualified. 6+ Class Action Cases. Partial client list:Akin Gump Strauss Hauer & Feld; Albritton Law Firm; Altman Law Group; Anderson & Anderson; Astourian & Associates Inc.; Atkinson, Andelson, Loya, Ruud & Romo; Barnes & Thornburg; Benton Law Firm; Brinks Gilson & Lione; Bowman Brooke; Brown Fox Law; Braxton Hilton & Perrone; Brunini, Grantham, Grower & Hewes; Colley Shroyer and Abraham; Connelly Rose; Cox Wootton Lerner; Clark Hill; David Howard Law Firm; Davis Firm; Dawson Parish; Ditthavong & Steiner; Dunlap Bennett & Ludwig; Enviro-Safe Laboratories Internal Council; Espinosa Tueba PL; Feldman Law Group; Fitzhugh Alvalero and Lee; Foley & Lardner; Foster Pepper; Foust Partners; Friedman & Feiger; Frutkin Law Firm; Goodsill Anderson Quinn & Stifel; Grant, Genovese & Baratta; Gray Robinson; Greenberg Traurig; Hartline Dacus Barger Dreyer; James H Horton Law Offices; Kane Russell Coleman & Logan; Kirkland & Ellis; Law Offices of Mark B. Rosen; Law Offices of William G. Shaw Jr.; Lowe Hauptmann Ham & Berner; Madden & Madden; Mark G. Usdin; Merchant Law Group; McCarther Law Firm; McCauley Westberg & Ramirez; Michael Freund & Associates; Morris Manning & Martin; Morrison & Foerster; Mullin Russ Kilejian; Munger Tolles & Olsen; Niro Haller & Niro; O'Melveny & Myers; Paul Owens Law Firm; Paul Wilkinson Law Firm; Pennington Law; Ramirez and Associates; Richard Harrison Attorneys at Law; Romero Park ; Shackelford Melton & McKinley; Sheef & Stone; Sheehy Ware & Pappas; Sloan Matney; Spangenberg Shibley & Liber; Stinson Leonard Street; Sullivan & Cromwell; Swanson & Bratschun; Underwood Perkins; Vedder Price; Vorys Sater Seymour and Pease; Wagner Law; Wagner McLaughlin; Wright Close; Zuber Lawler & Del Duca
Awards & Honors
Member, Board of Directors, Emory University Goizueta Business School Assocation
Member, Board of Directors, Promotion Marketing Association
Winner - AARP Innovation@50+ 2016 - best start-up (Penrose Check-In Services)
Winner - American Geriatrics Association 2016 - best start-up (Penrose Check-In Services)
Winner - Cartier Women's Initiative, North America 2017 (top social-entrepreneur for Penrose Check-In Services)
Seminars & Training
Adjunct MBA Marketing Professor, American University
Adjunct MBA Marketing Professor, Fairleigh Dickinson
Adjunct Marketing Professor, American University
Guest Lecturer, Emory University Goizueta Business School
Guest Lecturer, College of William and Mary
Speaker, Harvard Business School
Speaker, AMA
Speaker, PMA
Speaker, IIR
Speaker, ICCFA
Speaker, Lilly
Speaker, Indian Business Association
Speaker, Entrepreneur's Organization (EO)
Speaker, John's Hopkins
Speaker, Industrial Organization and Behaviorial Psychology Convention
Publications
Trademark and Patent Infringement, Misleading Advertising, Contract Breakage, Defamation, Unfair Business Practices
Professional References
Available upon request
Education
MBA, Marketing & Management, Emory University Goizueta Business School
BS, Education / Math Resource, Illinois State University