To ensure the best search results please use quotation marks around
multiple keywords such as "cell phone"; "police procedures"; etc.
Chinese Imports Expert Witness, Chinese Manufacturing Expert Witness, Supply Chain Expert Witness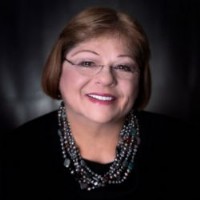 Rosemary Coates
Blue Silk Consulting
PO Box 760
Los Gatos
,
California
95031

(408) 605-8867

(408) 356-8292

www.bluesilkconsulting.com

Send an email
Expert Witness
Forensic Expert
Speaker
Rosemary Coates is a Chinese manufactured products expert and a global supply chain expert. Primary areas of expertise: Chinese manufacturing, contract manufacturing, Chinese toys manufacturing, apparel and footwear manufacturing, Chinese electronics manufacturing, importing and exporting, import tariffs, trade compliance, purchasing, procurement, supply contracts, global inventory management, contract manufacturing, field service logistics, 3PLs, freight shipping, outsourcing, Reshoring, and software ERP implementations including Oracle and SAP.
Services
Rosemary Coates provides consulting, investigations, research and expert witness services in the following areas:

Business Operations
- Quality and Defect Management
- China Products Sourcing
- Chinese Manufacturing
- Global Inventories
- Field Service
- Manufacturing
- Procurement and Purchasing
- Supply Contracts
- Forecasting and Planning
- Warehousing and Distribution
- Transportation
- Import and Export
- ERP Project Management

Software and Systems
- Project Management
- ERP Systems
- SAP
- Oracle
- Scope Management
- Runaway Projects
- Breach of Contract
- Misrepresentation
Areas of Expertise
Additional Expertise:

Purchasing Contracts, Import / Export, Global Supply Chain, Purchasing Contracts, Contract Manufacturing, Chinese Manufacturing.
Profile
Ms. Coates is the President of Blue Silk Consulting, a global supply chain firm, with specialties in Chinese manufactured products. She is a seasoned executive with an MBA, 20 years experience in Management and Systems Consulting and Sales Management. Prior to Blue Silk Consulting, she was a Senior Director at SAP, a Supply Chain Practice Leader at Answerthink and a Regional Manager at Hewlett-Packard. She is the author of five books about supply chain management.

Ms. Coates has consulted with over 80 global and domestic clients on systems and processes. She has considerable international experience and has worked for extended periods in Asia and Europe. Her experience spans a broad range of industries including High Technology, Chemicals, Health Care, Consumer Products, Industrial Products, Food Distribution, Transportation, Publishing, Retail, Oil and Gas. She has extensive knowledge and experience in manufacturing and outsourcing in China.

She has authored five business books including an Amazon.com Best Seller: "42 Rules for Sourcing and Manufacturing in China" and "42 Rules for Superior Field Service" and "Reshoring Guidebook" and "Negotiation Blueprinting for Buyers" and "Legal Blacksmith - How To Avoid and Defend Supply Chain Disputes."
Consulting Practice
All States and worldwide. I have particular expertise in Asia (China, Korea, Japan, and Singapore).
More Information
Expert Witness
Import / Export
SAP Implementations
Supply Chain
Reshoring
Rosemary Coates in the Social Networks

Google+ Profile

Facebook

Twitter

LinkedIn
Professional Experience
Ms. Coates has been a global supply chain consultant for 25 years and has worked on projects for over 80 clients. Prior to consulting, Ms. Coates spent 10 years as an executive in the high-tech industry and as an adjunct professor in California colleges where she taught manufacturing, management, and international business.

Her experience has been focused on Supply Chain and software and especially Chinese manufacturing. She has expert knowledge in discrete manufacturing, forecasting and planning, inventory control, warehousing and distribution, transportation, field service and import/export. In addition, she has project and program management experience with software implementations including SAP and Oracle, i2, Manugistics/JDA and many others.

Ms. Coates is a China expert and has authored an Amazon.com Best Seller book "42 Rules for Sourcing and Manufacturing in China" and "42 Rules for Superior Field Service" and "Negotiation Blueprinting for Buyers" and "Reshoring Guidebook" and Legal Blacksmith-How To Avoid and Defend Supply Chain Disputes."

Ms. Coates is the Executive Director of the Reshoring Institute. She teaches "Global Supply Chain Strategies and Architectures" at UC Berkeley. She is on the Board of Directors of the Supply Chain Management Institute at the University of San Diego.
Licenses
Licensed United States Customs Broker
US Department of Transportation National Executive Reserve
Teaching Credential - California Colleges and Universities
Legal Experience & Services
Rosemary Coates has legal expertise in the following:
- Expert testimony: depositions, at trial and in arbitration
- Export Report writing
- Mergers and acquisitions
- Argument research
- Document review and analysis
- Rebuttal and report preparation
Affiliations
Reshoring Institute - Executive Director
University of San Diego Supply Chain Management Institute - Board of Directors
Asian-American Management Association
Council of Supply Chain Management Professionals
Institute of Supply Management
China Business Network
Past President of World Trade Association
Reuter's Insight, a Community of Experts - Supply Chain
Gerson Lehrman Group Experts - Supply Chain
Seminars & Training
Ms Coates currently teaches Global Supply Chain Architectures and Strategies at UC Berkeley.

Ms Coates is a credentialed lifetime instructor for the State of California Colleges and Universities. She has taught courses in Management and Supervision, Manufacturing, International Business and Import and Export Management for over 10 years.

She teaches public workshops on sourcing and manufacturing in China, and on how companies can bring manufacturing back to the US.
Publications
Ms. Coates has published and presented at many forums and in print medium, including the following:

- Book: "42 Rules for Sourcing and Manufacturing in China" A Best Seller at www.Amazon.com
- Book" "Legal Blacksmith: How To Avoid and Defend Supply Chain Disputes" www.Amazon.com
- Book: "42 Rules for Superior Field Service" www.Amazon.com
- Book: "Negotiation Blueprinting for Buyers" www.Amazon.com
- Book: "Reshoring Guidebook" www.Amazon.com
- Voice of America 2014
- California CEO Manufacturer's Corner, featured interview, 2015
- CEO Magazine, 2014 "How to Ensure Your Reshoring Project Won't Fail"
- "9 Rules for China Logistics" US-China Business Review, May, 2012
- "Why China Isn't Ready for Lean Manufacturing" – "China Supply Chain Magazine" July, 2010, Shanghai, China
- China Sourcing - Institute of Supply Management, 2010
- China Briefing – IEEE of Silicon Valley, 2010
- Quality Fade in Low Cost Manufacturing Countries - Lehigh University Press, CVCR Spring, 2010
- What Everyone Needs to Know About Manufacturing in China – Internationalization Engineering Group Cupertino, CA, 2009
- Seeds for Success – a joint venture between Yahoo and Carolyn Kepcher – Mentoring entrepreneurs in manufacturing, logistics and sourcing in China. May-Oct, 2008
Professional References
Available on Request
Education
MBA in Finance and Operations Management from the University of San Diego
Bachelor of Science Degree in Logistics from Arizona State University
Articles Published by Rosemary Coates