To ensure the best search results please use quotation marks around
multiple keywords such as "cell phone"; "police procedures"; etc.
Pediatrician - Expert Witness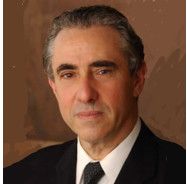 Michael R. Weinraub, M.D., FAAP
777 S. Figueroa Street, Suite 650
Los Angeles
,
California
90017

(213) 335-6512

(213) 335-6517

www.michaelweinraubmd.com

Send an email
Expert Witness
Forensic Expert
Speaker
Michael Roy Weinraub, M.D., F.A.A.P. is a board certified Pediatrician with 30 years of practice experience and known for pediatric litigation support services. Areas of expert consultation and testimony include Pediatric Malpractice, Forensic Pediatrics (Shaken Baby Syndrome and Munchausen Syndrome by Proxy), Foster Child Health, Developmental Disabilities (Autism), Lead Poisoning and Fetal Alcohol Spectrum Disorder (FASD).
Services
Dr. Weinraub has provided testimony in the areas of:
• Childhood Physical and Sexual Abuse and Neglect
• Shaken Baby Syndrome (SBS)
• Munchausen's Syndrome by Proxy (MSBP)
• Health Care of Foster Children
• Forensic Pediatrics
• Childhood Injury and Product Liability
• Lead Poisoning
• Fetal Alcohol Spectrum Disorder (FASD)
• Pediatric Medical Malpractice
• Developmental Disabilities (Autism)
• Custody and Adoption Evaluations for Pediatric Concerns
• Pediatric Special Education Requirements
• Side Effects of Psychotropic Medications
Litigation Support Services

Dr. Weinraub provides unbiased and impartial expert testimony and litigation support services for plaintiff and defense attorneys.
Areas of Expertise
Consulting Practice
All States
More Information
Childhood Physical Abuse Expert Witness
Clients of Michael Roy Weinraub, MD - Legal Consultant
Michael Roy Weinraub Case Descriptions, Expert Witness
Abusive Head Trauma Forensic Services
About Michael Roy Weinraub, MD – Expert Witness
Professional Experience
Dr. Weinraub has consulted for the Department of Public Health and the Department of Mental Health of Los Angeles County providing pediatric consultations for Dependency Court Judges of the Edmund Edelman Children's Court to ensure that abused children of all ages receive necessary medical and mental health care, and consulted for the Court on cases of children who may experience various side effects of psychotropic medications including: cognitive blunting and increased suicidal ideation, obesity, metabolic syndrome, cardiac irregularities, and neurological abnormalities.
Licenses
American Board of Pediatrics, Certified July 1978
Affiliations
Appointments:

CHLA (Children's Hospital of Los Angeles) clinical faculty member teaching pediatric residents advocacy for the medical and mental health needs of foster children

UCLA Department of Pediatrics clinical faculty member teaching third year
pediatric residents general pediatrics and advocacy for traumatized youth in the Dependency Court

UCLA Department of Psychiatry Clinical Instructor (02/27/2003 – 8/14/2008) teaching Child and Adolescent Psychiatry Fellows about complex interrelation of medical and mental health needs of foster children with mental health diagnoses, developmental delays, and co-morbid medical conditions.
Education
University of California, San Diego at La Jolla, The School of Medicine
University of California, Los Angeles/MLK joint pediatric residency program