Securities Expert Witness in Arbitration and Litigation and FINRA Arbitrator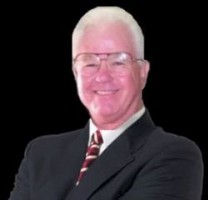 FEND Securities Expert Witness
5529 Bedford Avenue
Los Angeles
,
California
90056

(310) 641-0377

(310) 649-3663

www.fend.com

Send an email
Expert Witness
Forensic Expert
Speaker
FEND Securities Expert Witness is a consultant in litigation and arbitration, nationally (22 states), involving securities, insurance and annuities. 321 arbitrations (700 retentions) since 1969, before NASD, FINRA, JAMS, AAA, NYSE, PSE & 85 mediations. Mr. Dinehart, RFC, is a FINRA Arbitrator and has qualified & testified as a Securities Expert Witness before L.A. Federal Court & State Courts in L.A., Orange County. Fresno & San Diego. Case Track Record - 288 wins/33 Losses. "While I charge for my services, my opinions are not for sale".
Services
FEND, through Mason A. Dinehart III, RFC, provides objective expert opinions on the standard of care in the securities industry, based upon discovery, due diligence, technical knowledge and the four decades of experience he brings to the case. From a long-standing banking background in corporate finance, to underwriting and investment banking experience in financial brokerage, he adds a strong knowledge of modern portfolio theory through the teaching of hundreds of retirement financial planning seminars at the corporate level.

From this vantage point, FEND* provides a refreshing prospective in the securities testifying arena that combines comprehensive analysis with effective communication skills. These factors, along with serving as a FINRA arbitrator and representing both claimant's and respondent's (65%/35%), contribute to a near 90% case success ratio in the securities arbitration & litigation fields.
Litigation Support Services

In 2009, Mr. Dinehart was retained by a plaintiff in a Los Angeles Federal Court action, before the Honorable S. James Otero, United States District Judge. The case was against a broker/investment advisor who sold the plaintiff a multimillion dollar investment position in the Bernard L. Madoff Split Strike Conversion Strategy. In November, 2009, Mr. Dinehart submitted his written report under FRCP Rule 26 (2) (B). Mr. Dinehart submitted his Written Declaration in Opposition to Motion for Summary Judgment. The declaration was accepted by the court and stated that "Mr. Dinehart had been retained by Plaintiff as an expert witness pursuant to the terms and conditions of the Federal Rules of Evidence 702 et. seq.".
Areas of Expertise
Profile
Mason Alan Dinehart III, RFC
Financial Education Network Development (FEND)

Business Specialty
Expert witness/Consultant in arbitration/litigation involving securities, insurance and annuities, nationwide. Testifying in 277 arbitrations (700 retentions) before NASD/AAA/NYSE/PSE with 60+ mediations. (No charge for direct/non-stop air flight time). Mr. Dinehart, RFC, has been qualified and has testified as a Securities Industry Expert Witness before State Courts in CA plus as an Insurance Industry Expert in the State Court of NV and serves as FINRA arbitrator. Services are provided for both claimants -(65%) and respondents (35%).

Areas of Strength
Common/preferred stocks, bonds, IPO's, mutual funds, variable/index annuities, life insurance/VUL's, L.P.'s, hedge funds, REITS, TIC's, options, REMICS, TINTS, mortgage backed securities & private stock offerings. P&L's and damage calculations provided. Testifying as to suitability, fiduciary duty, due diligence, underwriting & supervision, overreaching, churning, selling away, over-concentration/asset- allocation, modern portfolio theory analysis, stock manipulation, best execution, margin, options, mark-ups, mark-downs, on-line trading, RIA activities, control person liability, "financial suicide", reverse churning, standard-of-care, industry custom and practice plus compliance.

Business Experience
Securities
Carlsberg Securities Corporation - 1969-1982
- V.P. Marketing - Securities - Insurance - R/E syndication - Branch Manager
Westfield Capital Corporation - 1982-1986
- V.P. Marketing - Securities - R/E syndication - Branch Manager
Boardwalk Capital Corporation - 1987-1990 - Acting Branch Manager
- National Sales Director - Full service financial planning broker/dealer
- Chairman of due diligence committee, licensing and marketing compliance officer for 200 registered representatives.
- President - Registered Investment Advisor & Director of Recruiting
Financial Education Network Development
- 1990-2001 - Owner & founder of a financial planning firm providing educational, retirement, financial planning seminars for corps., nationally. From 1991 to the present, the firm has added an emphasis upon expert witness activities, with 8 arbitrator assignments since 1999, with one pending and 2 awards.
- 1991-1999 - Eric Equities, Inc. - Securities, Annuities & Insurance - Branch Supervisor
- 2000 - 2010 - Empire Securities Corp. - Home Office Supervisor/Director of Advertising Compliance
- 2010 – Present – AISG - Compliance Consultant – Due Diligence
Commercial Banking
Bank of America - 1959-1965 - AVP - Corporate Finance – National Division Union Bank - 1965-1969 - VP - Manager of Business Development - So. California.
Taxes & Insurance
L. E. Cooper & Associates 1959-1965 - Tax Accountant
Carlsberg Insurance Agency - 1975-1982 - President
Consulting Practice
All States
More Information
Evaluating Investor Cases, Litigation Support
FEND CV and References, Litigation Support
Securities Expert Witness
FEND Track Record & Arbitrator Disclosure, Expert Witness
Real Estate Limited Partnership Scorecard, Expert Witness
Contact Mason Alan Dinehart III, RFC - Expert Witness
FEND Securities Expert Witness in the Social Networks

Google+ Profile

Facebook

Twitter

LinkedIn
Professional Experience
40+ years in Securities sales and supervision. Member FINRA Board of Arbitrators since 1999, Panel Chairman NASD # 99-03001-April '00. Branch Manager for 3 securities firms.
Licenses
Series 7, 24, 27*, 63, 65, 79, Variable Contracts, Life and Disability Insurance, Real Estate* * Previously Held.
Legal Experience & Services
Over 10 depositions and 6 testimonies in L.A., Orange, Fresno and San Diego State Courts.
Affiliations
Practicing Law Institute - Panelist, Marketing Compliance - 1972 - R/E Syndication; Money Magazine - January, 2006
Panelist & Speaker-Annual Seminar for Securities Brokers 2000-2003, sponsored by Registered Representative Magazine and On Wall Street magazines; Speaker-Panelist & Article, PIABA Conventions, 10 '03 & 2 '04; KFWB Radio, November, 2003. Member - Society of Industry Leaders; Int'l Assn. of Registered Financial Consultants (IARFC), AAII, Life Member - American Institute of Banking - Pasadena Dist. Chapter (AIB), & Adjunct Faculty Member - Westlaw Round Table Group; Published Articles - expertlaw.com - 2004; PIABA Bar Journal Volume 14 No. 3 - Fall 2007 - "Violations of High Standards of Commercial Honor and Just and Equitable Principles of Trade".- Page 6; Real Estate Review - Fall 1972; The Register (IARFC) Summer 2002, The Advisors Network, Winter 2002; Article - National Underwriter Life and Health - 10-25- 2010, Page 17.
Qualifications
Branch Manager in 3 Securities firms; FINRA Arbitrator #A30388
Awards & Honors
Life Member - American Institute of Banking
National AIB Public Speaking Champion 1963
National AIB Debate Champion 1965
Coach AIB National Debate Championship Team - 1966
Seminars & Training
Over 1000 seminars on Financial Strategies for Successful Retirement presented to 401-K participants of corporations in America i.e. Lockheed, Rickwell, Loral and Grauman.
Publications
See Above
Professional References
References

Paul W. Thomas & Neda Ataie*
Attorney's at Law
Carlsbad, CA
(760) 720-9600

Erwin J. Shustak & Thomas C. Frost
Shustak & Partners
San Diego, CA
(619) 696-9500

Michael Yoder & Molly Magnuson**
O' Melveny & Myers
Newport Beach, CA
(949) 823-7936

Alan C. Friedberg
Pendleton Friedberg Wilson & Hennessey P.C.
Denver, CO
(303) 839-1204

Reid W. Lambert
Woodbury & Kessler
Salt Lake City, UT
(801) 364-1100

Steven B. Caruso*
Maddox, Hargett & Caruso, P.C.
New York, New York
(212) 837-7908

Bo Phillips
Reed Smith LLP
Los Angeles, CA
(213) 457-8311

David Liebrader (Punitives)
Attorney at Law
Las Vegas, NV
(702) 380-3131

Aidikoff, Uhl & Bakhtiari
Attorney's at Law
Beverly Hills, CA
(310) 274-0666

Richard M. Layne
Attorney at Law
Portland, OR
(503) 295-1882

Ed Sism, Atty. at Law
Austin, TX
(612) 730-6799


Jared R.B. Hutton
Attorney at Law
Los Angeles, CA
(310) 258-9441

Ed McIntyre & Paul Reynolds
Solomon Ward Seidenwurm & Smith, LLP
San Diego, CA
(619) 231-0303
Education
California State College at Los Angeles (B/A - Speech & Communication)
American Institute of Banking School of Finance & Taxation - Graduate - Los Angeles District Chapter