To ensure the best search results please use quotation marks around
multiple keywords such as "cell phone"; "police procedures"; etc.
Former OSHA Area Director - OSHA & Construction Expert Witness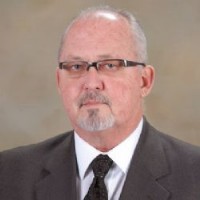 OSHAware, LLC
PO Box 3
Eau Claire
,
Wisconsin
54702

(888) 723-3978

www.oshaware.net

Send an email
Expert Witness
Forensic Expert
OSHAware, LLC provides forensic services related to accidents and personal injuries in construction and general industry including accident investigation, analysis, and cause determination, and consultation, research, and expert witness services for litigation involving work related accidents and injuries and the application of OSHA regulations, procedures, and policies.
Services
OSHAware, LLC provides work related accident evaluation in the following areas:

Falls
Multi-Employer Worksites
Trenching
Excavating
Fall Protection
Scaffolds & Scaffolding
Cranes
Material Handling
Heavy Equipment
Machines
Machine Guarding
Lockout/Tagout
Confined Space Entry
Areas of Expertise
Additional Expertise:

Job Site Accidents; Workplace Injuries, Steel Mill Accidents, Paper Mill Accidents, Heavy Equipment Accidents, Crane Accidents
Consulting Practice
All States
More Information
CV of Timothy Kobernat, Expert Witness
Contact OSHAware, LLC - Litigation Support
Professional Experience
Former OSHA Area Director
Over 35 years field experience
Technical College Instructor
OSHA Compliance Officer
Licenses
Certified Safety Professional (CSP)
Affiliations
American Society of Safety Engineers
National Safety Council
Wisconsin Safety Council
Qualifications
Certified Safety Professional (CSP) by exam—Comprehensive Practice
Board of Certified Safety Professionals
Seminars & Training
Accident Investigation
Confined Space Entry
Accident Analysis
Conducting Effective Workplace Safety Inspections
Construction Standards
Pulp and Paper Mill Safety
Safety and Health Management
Grain Elevators and Feed Mills
Machinery and Machine Guarding
Cranes and Material Handling for Construction
Cranes and Material Handling for General Industry
Voluntary Protection Programs
Basic Electrical Principles
Electrical Standards
Back Injuries
Respirators
Statistics
Professional References
References are furnished upon request.
Education
Bachelor of Arts in English- 1972
University of Minnesota- Minneapolis
Master of Science in Safety/Risk Control- 1977
University of Wisconsin-Stout- Menomonie, WI
Master's Paper on "Pulp and Paper Mill Safety"