To ensure the best search results please use quotation marks around
multiple keywords such as "cell phone"; "police procedures"; etc.
International Educational Consultant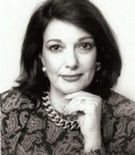 MJ Dennis Consulting
2121 Tarpon Road
Naples
,
Florida
34102

(508) 360-7333

mjdennisconsulting.com

Send an email
Expert Witness
Speaker
Marguerite J. Dennis has served as a higher education administrator for 30 years, at St. John's University in New York, Georgetown University in Washington, D.C. and Suffolk University in Boston. Over these years Ms. Dennis helped hundreds of families from the Mideast find the best college or university in the United States for their children. She guided the family from the admission stage through the enrollment and graduation phases of college.
Services
MJ Dennis Consulting offers the following:

- Private Client Services
Private Client Services offer to international families private college selection and admission consulting advice from pre-acceptance to post-graduation.

- Government
Consultant provides advice to international private or public colleges and universities and ministries of education on how to administratively staff the admission and student service part of the school.

- Universities
Seminar for colleges and universities on writing and implementing a strategic international plan from pre-acceptance to post-graduation. The seven phases needed to write and implement a university-wide plan is presented in a day-long seminar.
Areas of Expertise
Profile
Marguerite Dennis has been recruiting internationally for over 25 years, first at Georgetown University in Washington, D.C. and then at Suffolk University in Boston, Massachusetts. During that time she was responsible for establishing a branch campus for Suffolk University in Dakar, Senegal and Madrid, Spain. Marguerite increased the international student population at Suffolk University by 193% from 1993 to 2011 and increased the number of study abroad programs by 135%, from 20 to 47. She monitored the recruitment programs for Suffolk University in 20 countries and hired a network of 10 international educational consultants. She signed agreements in Viet Nam, Hong Kong, Kuwait, Germany, Mexico, France and Argentina.

Marguerite was responsible for establishing international alumni clubs and was responsible for the international fundraising activities for Suffolk University.

Marguerite has served as a consultant to colleges and universities in Viet Nam, Kuwait and Georgia. She has served as a consultant for international parents and students and developed a Private Client Service, that assists families from pre-admission and acceptance to graduation.
More Information
About Marguerite Dennis, International Educational Consultant
Private Client Services Offered by MJDennis Consulting
Marguerite Dennis Publications
MJ Dennis Consulting Testimonials
MJ Dennis Consulting News
Contact Marguerite J. Dennis
Professional Experience
2001 – 2011
Vice President for Enrollment and International Programs
Suffolk University
Boston, Massachusetts 02108

1996 -2001
Vice President for Development and Enrollment
Suffolk University
Boston, Massachusetts 02108

1989 -1995
Dean of Enrollment and Retention Management
Suffolk University
Boston, MA 02108

1978 -1988
Associate Dean, Student Services
Georgetown University Dental School
Washington, D.C. 20007

1978 -1988
Consultant, Bureau of Health Manpower
Department of Health and Human Services
Washington, D.C.

1975 -1978
Director of Financial Aid
Georgetown University School of Dentistry
Washington, D.C.
Publications
Dennis, Marguerite J. Mortgaged Futures: How to Graduate from School Without Going Broke, Washington: Hope Press, 1986

Dennis, Marguerite J. A Practical Guide to Enrollment and Retention Management in Higher Education, Connecticut: Bergin and Garvey, 1998

Dennis, Marguerite J. Will the Bologna Process Work? And Will the U.S. Accept it?, International Education Report, January 2005

Dennis, Marguerite J. Ten Trends in Higher Education, Wisconsin: Magna Publication, 2005

Dennis, Marguerite J. Reading the Tea Leaves: The Future of International Education, International Education Report, June 2005, Volume 2, Issue 6

Dennis, Marguerite J. Ten Steps to Writing and Implementing a Strategic International Recruitment Program, lIE Networker Spring 2008 Issue "International Student Recruitment and Marketing"

Dennis, Marguerite J. In Harsh Economy, Better Financial Services Mean Better Retention Rates, Magna Publication, April, 2009, Vol. 23, NO.4.
Education
Executive Women's Training Program, 1994 Center for
Creative Leadership
Greensboro, North Carolina

Certificate of Professional Studies, 1982 Georgetown
University
Washington, D.C.

Master of Arts - African History, 1970
Bachelor of Arts – History, 1967
St. John's University
New York, New York
Articles Published by MJ Dennis Consulting