A Banker's Guide to Effectively Managing and Marketing Bank Owned Foreclosed Real Estate Properties
A Banker's Guide to the Major Considerations in Handling OREO/REO. A discussion by former high-level banker, banking regulator, banking consultant to 60 banks, and experienced troubled bank rehabilitation manager.
When a bank's level of non-performing loans and foreclosed assets increases to the point that the bank's costs and expenses exceed its revenues, the resulting deficit erodes the bank's net worth and reduces stockholders' equity. Depending upon the particular bank's level of net worth, a serious problem will result at some point in time unless steps are taken to mitigate the problems. This article deals with the administration of real estate properties that have already been foreclosed.

It is imperative that the lender examine and thoroughly understand both the loan documents for the particular loan and foreclosure laws in the area where the collateral property is located. Depending upon the various factors contained in loan documents and the nuances of state foreclosure laws, there are usually factors that dictate the timing of when a foreclosure must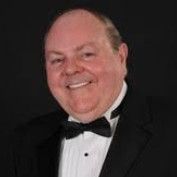 be initiated. In some cases, a lender's failure to initiate a foreclosure at the proper time might result in the postponement of the foreclosure to a much later time, allowing further arrears to accrue and possibly further deterioration or damage to the collateral property.

Once the foreclosure decision is made, the bank needs to automatically involve its foreclosed property department. In a commercial bank, foreclosed real estate properties are referred to as Other Real Estate Owned, or "OREO," as distinct from real estate owned and used in the operation of the bank, such as the main bank building and bank branch properties. The equivalent term at savings banks is Real Estate Owned or "REO."

Here are some guidelines for the successful management of foreclosed properties:

● Make sure that the homeowners' or fire and extended casualty insurance is canceled and that the property is added to the bank's blanket insurance policy for foreclosed properties. (Note: I have seen properties lost to fire where there was no insurance coverage due to failure to monitor this activity.)

● Assign the responsibility for managing foreclosed properties to one person. If the level of foreclosures is sufficient to occupy one or more people full time, then this person almost certainly must be a new-hire. Don't rely on the loan officers that initiated the problem loans to begin with to now miraculously solve the problems that they could not foresee in the beginning. It is advantageous to have some "distance" between the OREO/REO managers and the original borrowers.

● Secure the properties immediately after foreclosure or abandonment. Maintain a central key repository in the OREO or REO department.

● Keep the properties looking decent. Do whatever is required to avoid deterioration of the properties. No prospective purchaser wants to buy a problem property or a property that looks bad.

● If the property has problems, find a specialist in buying and fixing up properties, and provide financing to make the deal workable and attractive. Include a commitment to provide financing for the ultimate customer to whom the fix-up specialist will sell.

● Get "For Sale" signs up immediately after foreclosure. (Note: It is astonishing to me how many times I have gone into OREO and REO operations and found management amazed that a property has not sold, yet there is no "For Sale" sign on it!)

● Only list with a real estate agent if truly necessary. Your OREO or REO department will know more about the property than any real estate agent, and your financing to the purchaser will be a major selling point. You - not a real estate agent - control the financing offered.

● Talk to the neighbors of the foreclosed property. Often, their families and friends are prospective purchasers. Your offering favorable financing might be the factor that tilts the scales in favor of a relative relocating close to another relative.

● Inspect the properties regularly, and document what you find. Take any needed corrective actions immediately.

● Offer financing to entice buyers. Remember that a sale turns a cash consuming asset into a cash producing asset.

● Consider holding periods and the net present value of a probable future sale when setting a sales price. The "net" part of net present value allows for the holding costs which include taxes, insurance, any required maintenance, lawn care or landscaping, and any expenditures such as painting, carpet, and any other cosmetic expenditures that may be required in order to market the property.

● Review OREO / REO activities at meetings of the Board of Directors. Directors often have market knowledge and contacts that can help with OREO / REO problems.

Accomplishing all of these items is not as easy as it seems. It requires special expertise to initiate all of these various activities and to keep them moving toward the multiple finish lines.

This copyrighted article may not be duplicated, altered, distributed, saved, incorporated into another document or website, or otherwise modified without the author's permission.
---
ABOUT THE AUTHOR:
Don Coker
Don Coker, as a manager, consultant, and banking regulator, has successfully managed hundreds of millions of dollars of distressed and foreclosed properties of all types including single-family houses, condominiums, subdivisions and land developments, apartments, office buildings, retail shopping centers, warehouses, industrial properties, and many others nationwide. He is available on a contract basis to discuss your bank's particular needs. Mr. Coker serves clients nationwide from his Atlanta-area office.
Copyright Don Coker
Disclaimer: While every effort has been made to ensure the accuracy of this publication, it is not intended to provide legal advice as individual situations will differ and should be discussed with an expert and/or lawyer.
For specific technical or legal advice on the information provided and related topics, please contact the author.