An Expert Opinion Can Help in an I-140 Immigrant Petition for Alien Worker Permanent Resident Status Response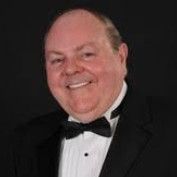 Often when a non-U.S. citizen is applying for permanent resident status in the United States, especially if the applicant claims to be an Alien of Extraordinary Ability, the U.S. Citizenship and Immigration Services section of the U.S. Department of Homeland Security will send a Request for Evidence ("RFE") inquiry seeking additional information or clarification of previously submitted information that must be provided before an approval can be granted.
These requests often involve information concerning what could best be characterized as the economic and professional ability and stability of the person applying for permanent resident status in the United States.
Renowned Worldwide Banking and Financial Expert Witness and Consultant Don Coker examines some important nuances of responding to these RFEs and how they involve economic and financial evaluations that are similar to those one must pass successfully when seeking financing for a business or real estate assets.
Note: Updated January 8, 2022. This article was written in November 2021 immediately after Banking and Financial Expert Don Coker wrote an analysis to be sent to the U.S.C.I.S. for a non-U.S. citizen seeking permanent U.S. resident status. On January 8, 2022, Coker was informed by the attorney for the non-U.S. citizen that the U.S.C.I.S. approved the requested EB-1 Visa, and the attorney stated that Coker's efforts were a deciding factor in the U.S.C.I.S.'s decision. (End of Update.)

When a non-United States citizen applies for permanent resident status on an I-140 Immigrant Petition for Alien Worker, the Department of Homeland Security's U.S. Citizenship and Immigration Services subjects the applicant to a thorough examination which includes requesting any additional information it may want to see through a Request for Evidence, a/k/a an "RFE".

If the applicant is a business professional, then the information contained in the application and any subsequent submissions in response to an RFE must demonstrate that the applicant has not only achieved success in his or her field in the past, but that the applicant has sustained national or international success in their field, and he or she intends to continue their success in their field in the future.

It is important to list all of the applicant's significant contributions in their field of arts, athletics, business, education, medical, scholarship, science, or whatever their field may be, and demonstrate their originality and significance.

Obviously, the criteria will vary for applicants with different specialties; and there is no checklist that can be used to ensure that all the U.S.C.I.S.'s requirements have been met. However, there does appear to be some common threads that apply to virtually all fields of endeavor, such as:

- Personal Achievement
- How the Achievement Benefits Society
- Recognition by Others
- Sustained Record of Success in the Past
- Plans to Continue in the Field of Success into the Future
- Financial Factors

The analysis process of evaluating the suitability of an Immigrant Petition for Alien Worker bears some strong similarities to the process of a lender collecting, analyzing and reporting much of this same information internally when a lender is considering offering financing to a person or other entity for a real estate development or other large financing situation.

Bankers, investment bankers, mortgage bankers, and other lenders that are considering offering financing look at the totality of the risk factors in the proposed investment including the personal factors of the key players in the borrowing entity as well as the financial factors. The resulting analysis is written up and submitted to a loan committee, board of directors, or whatever body that approves financing facilities.

Having personally had a great deal of experience working up these types of commercial analyses over many years has lead to my being called on in the past to provide an analysis of an Alien Worker's compliance with and suitability for approval of an I-140 Immigrant Petition for Alien Worker that was submitted to the U.S. Citizenship and Immigration Services in response to a Request for Evidence.

Disclaimer: Don Coker is an Expert Witness and not a lawyer, and does not offer legal advice. Contact an immigration lawyer for immigration advice and services.

© 2021 by Don Coker. Serving clients worldwide from his Atlanta metro area office.
---
ABOUT THE AUTHOR:
Don Coker
Don Coker is an Expert Witness who offers services to clients nationwide and worldwide from metro Atlanta, Georgia. Areas of Expertise include Banking, Financial, Real Estate, Embezzlement, Business & IP Valuation, Wire Transfer, Trust, Mortgage.
700+ cases, 179 testimonies, plaintiffs & defendants. All areas of banking, mortgage banking, finance, real estate, investments, trusts, estates, business, IP, insurance, damages, embezzlement, funds and wire transfers, SWIFT.
Previous officer at Citicorp and other banks now JPMorgan Chase, Bank of America, BBVA & two years as a high-level government bank regulator.
BA, postgrad., executive ed.: Alabama, Houston, SMU, Spring Hill, Harvard Business School.
Copyright Don Coker
Disclaimer: While every effort has been made to ensure the accuracy of this publication, it is not intended to provide legal advice as individual situations will differ and should be discussed with an expert and/or lawyer.
For specific technical or legal advice on the information provided and related topics, please contact the author.