Are Expert Directories a Good Marketing Tool for Expert Witnesses in Psychiatry and Psychology?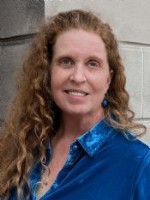 In Forensic Fellowship you doubtless never had a conversation about Marketing, how to get work, or available resources to do so. You should know about navigating Expert Directories and Referral Services--or if they are a good idea in your field. "I don't know how" is the most common plea I hear from the recently Board-Certified. In fact, I hear it from Forensic Psychiatrists and Psychologists at all points in their careers.
What Is an Expert Witness Directory?

Dozens of online databases aka "directories" exist for the convenience of attorneys to find expert witnesses by name and specialization. An online search by an attorney may produce the directory but not an actual doctor. The directory then provides a bio of various doctors with the relevant expertise. Attorneys can compare more than one expert and identify those best suited to the facts of their case. Thus, Directories can be a powerful marketing tool for doctors, if selected for maximum effect and cost-benefit.

Navigating Your Options

Frankly, of the many dozens of options, only a few are effective. They differ in what they have to offer: one directory reaches millions of attorneys through a clever relationship with the legal database LexisNexis and large law firm in-house resources. Another has a strong and long-standing foothold with attorneys who turn to them first. HGExperts falls in this category though I wasn't paid to say so :) Other so-called directories may do a better job of managing and filtering attorneys and experts so the "matchmaking" process is more successful. many allow you to post articles, videos and audio files, which attorneys appreciate.

How Directories and Referral Business Make Money and Why It Matters to You.

Understand the directory's income stream and your decision is easier to make. Common business models:

• Free to the expert. The attorney pays a fee for access to the database entirely, or the attorney may pay when a specific expert is retained.

• Fee paid by the expert to be listed. Usually, tiered options are offered, with both increasing expense to the expert and increased benefits.

• The directory is free to the expert to list and "free" to the attorney to retain the listed expert. But the referral service is a middle-person. This "intermediary" model operates by paying the expert her or his fees, then charging a premium on the hourly rate before billing the attorney. The premium is their income stream. A 35% markup is common. If the service asks you to discount your fee, in order to make their marked-up amount more palatable to an attorney then, arguably, you are paying for the listing.

Cost-Benefit Analysis.

What do you get out of a listing? A directory allows you to tap someone else's marketing budget.

• You have the option to include keywords or select premade categories by areas of expertise, distinguishing you from other experts in your field.

• Your CV, a profile, list of your credentials, and other benefits give an attorney a fast way to determine if calling you is in order. Callers are already interested in you.

• You benefit from the directory's own aggressive, expensive SEO tactics.

• Receiving even one or two cases from these resources may easily pay for the expense.

Danger, Will Robinson!

Note: Some (minority) directories exist that are biased to "defense experts" or "plaintiff experts"-an unethical and professionally devastating association for an objective expert witness.

On the Stand

Is listing with a directory bad for testimony? No, not necessarily. It isn't unusual for opposing counsel to challenge an expert on cross-examination about listing in multiple directories to characterize the expert as being a mercenary in some way, by "advertising." Of course, advertising doesn't mean "to the highest bidder" but juries might see it that way. Blanket listings everywhere certainly could give that impression. Your limited presence, therefore, on those directories that have an excellent reputation for the quality of experts, means accusations are more easily deflected. As one client said on the stand about marketing his practice, "I have kids to feed," producing a good laugh from the jury.

Why It Works

All marketing begins with the behavior of your client base, usually attorneys in private practice but also public defenders, employers (fitness for duty evaluations), Courts.

Imagine You Are The Attorney:

I (the attorney) have a case where a unique feature requires an expert witness in a specific field of expertise. The typical "word-of-mouth" method to find the expert isn't working. For example:

My client was raped (allegedly) by a man who claims he was in a delusional state and believed my client was his willing wife.

I need an expert who can assess the situation and mental health of both parties, diagnose, review medications or other factors that can impact delusional behavior.

I don't know if I need a physician such as a psychiatrist or perhaps a neurologist. Why? Because the question came up that the alleged rapist has a brain injury that might cause delusions. Maybe I think a psychologist is the right choice. After all, I don't really know the difference between a psychologist and psychiatrist. Maybe family members are involved. Would an MFT be right? I might "shop for a deal." I know an LCSW who's inexpensive. Maybe my client's therapist is a good idea. I don't know if I need a team of some or all of these. Bottom line: I'm confused.

In such a conundrum–where a case is complex and confusing, thousands, if not millions, of attorneys will conduct a search online. And may not use the right terms to find the right expert witness.

Let's Flip to You, the Expert Witness.

In our example, perhaps you have expertise with this type of case. It is described in your profile in your directory listing. Your listing with the directory may come up early in a Google search. (If you have a website, data shows it is more likely to appear on the 2nd or 5th or 20th page of Google results. Directories almost always come up early due to their aggressive marketing.) Luckily, most directories include a link to your website, with benefits for your own SEO.

If your selection of expertise, which most directories including HGExperts provide, addresses very specific areas of knowledge, the competition coming up on a search will be from a smaller pool. Curating those terms is essential. Search "psychologist" and the pool will be very large. Search "PTSD" and it gets smaller. This is how attorneys find experts—they look for what they think is important in their case. The directory gives them a shortcut.

CONCLUSION

Expert directories are powerful tools for introducing your expertise and important qualifications to attorneys in a short digestible manner.

One case usually justifies the expense.

To know which directories are best for you requires talking to someone familiar with the directory marketplace. I have come across 40 distinct panel, directory and forensic referral businesses who claim to have work for a forensic psychiatrist or psychologist. About 2% follow through when paying a reasonable fee rate.

Caveat: Expert Directories and panel referrers can (and have) been challenged in Court by an opposing counsel who wishes to characterize the expert as being a mercenary, "advertising" in what may seem like an inappropriate manner to juries. Other directories have an excellent reputation for the quality of experts and such accusations are easily deflected.

Navigating the world of expert directories and making the wisest decisions is best done with a knowledgeable person familiar with the options.

Directories are so important that I have a conversation with every client about if a directory will help build their practice, where to list, and best return-on-investment drawing on experience with results some directories produce, and those that do not.

Last I checked, Forensic Fellowship tells you how to do your job but not how to get work. In fact, at last year's AAPL conference, this is the most common complaint/worry young forensic psychiatrists expressed to me. An Expert Witness is sought for …expertise. Attorneys and Board-Certified experts must be able to find one another to create a retention.

The Directory that Highlights What you Do Best

If your skills are a thorough IME but not building your practice with industry resources, do what attorneys do: turn to the experts who have the skills needed. Maximizing a directory listing benefits from a bio that describes your strong suit. That may be a great report or comfort on the stand. It might be something very different.

How to build a forensic practice isn't intuitive, and in fact develops in unexpected ways. Resources like expert directories exist, and are proven to be effective.
---
ABOUT THE AUTHOR:
Beryl Vaughan
Beryl Vaughan has over 30 years of combined experience in consulting to develop practices of forensic mental health experts, legal practice development, case-management, and, generally, reading the minds of attorneys and the clients they serve. That is the foundation of an Expert Witness' marketing strategy. Understanding this chain of needs enables her to help Expert Witnesses come into view, as a contributing factor in resolving litigation. Cases circle the negotiating table or go to Court, usually in that sequence. Whatever the strategy, everyone benefits from a more thorough understanding of what the jury will learn. Attorneys need to find Experts that can shed that light. Using that insight, she helps Experts find the work they want. 5 years as a private consultant focusing on forensic psychiatry and forensic psychology, 10 years doubling the fees billed in one forensic psychiatric practice, 20 years as an attorney whisperer in global and boutique law firms of repute.
Copyright ForensicExpertPro
Disclaimer: While every effort has been made to ensure the accuracy of this publication, it is not intended to provide legal advice as individual situations will differ and should be discussed with an expert and/or lawyer.
For specific technical or legal advice on the information provided and related topics, please contact the author.