Bank Security Principles and Issues Important in Bank Robbery-Related Litigation
Bank robberies are traumatic for those involved and sometimes lead to litigation. The author, an experienced nationwide banking expert witness, explains some of the nationwide industry standard policies, procedures, practices, and considerations in bank security, as well as measures that can be implemented to improve bank security, including the employment of security guards that can be utilized to reduce the chances of a bank robbery occurring in the first place.
It is a nationwide banking industry standard practice for banks to provide adequate security at banking facilities. This is similar to the general requirements for any other type of cash handling business, but it is immensely more important for banks since, as notorious bank robber Willie Sutton allegedly said, "Because that's where the money is."

It is my opinion that bank customers take their money to a bank because they perceive it as the safest place possible, and it naturally follows that bank customers feel safe themselves in a bank.

Federal banking regulations require that a bank's security program should be codified in a bank's policies and procedures manual. As one who has consulted for over 75 banks including eight of the country's ten largest and twelve of the world's 45 largest, I have had numerous occasions to examine the policy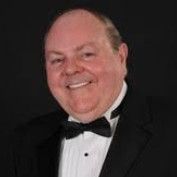 and procedure manuals for many banks of all sizes, and I can assure you that I have regularly seen all types of security procedures and measures documented in those policy and procedure manuals.

Furthermore, FDIC regulations require that a bank's policies and procedures include a written security program for each banking office, as explained in the following quote from the FDIC's regulations:

Ҥ 326.2 Designation of security officer.
"Upon the issuance of federal deposit insurance, the board of directors of each insured nonmember bank shall designate a security officer who shall have the authority, subject to the approval of the board of directors, to develop, within a reasonable time, but no later than 180 days, and to administer a written security program for each banking office."
[Codified to 12 C.F.R. § 326.2] Emphasis added.

Regulations do not specifically require the presence of a security guard, but regulations do require that banks provide a safe and secure place of business for the preservation of the bank's assets and the safety of the bank's customers and employees. In many cases, that means that a security guard should be present.

A bank's policy on the use of security guards should be documented in its policy and procedure manuals along with its other security policies and procedures. If this basic bank policy is not documented, then it is well outside nationwide banking industry standard practices.

It is a well known fact, and pure common sense, that criminals seek out opportunities to commit crimes at facilities that are the easiest targets. Accordingly, a bank branch with a large amount of funds on-hand and no security guard on duty is clearly a preferred and likely target for a criminal as compared to a facility with a small amount or no funds on hand and an armed security guard.

Banks should conduct training for lobby and branch employees to inform them as to what to do in the case of a bank robbery.

Bank security is an "operational issue" that can be the responsibility of a security department, or some part of the operations department or the banking department, depending upon the organizational situation within the particular bank.

There is no legal requirement, by the Federal Reserve or any other governmental body, that a bank's customers are to remain in a bank after a robbery until they are released by the police. When a robbery occurs, it is a nationwide industry standard practice that bank personnel are supposed to obtain the names and contact information of all of the customers that were in the bank at the time of the robbery; but bank employees typically are not instructed to keep customers in the bank, have no authority to restrain customers from leaving the bank, and should not attempt to do so. To restrain customers from leaving the bank is not only a violation of the law but also a violation of nationwide banking industry standard practices.

Banks and bank branches are typically locked up and closed for the rest of the day after a robbery occurs. Of course, it is understandable that the customers and employees who were in the bank or branch at the time of the robbery are traumatized. The names and contact information for the customers that were in the bank at the time of the robbery should be collected and provided to the law enforcement officials when they arrive. I have only seen one bank have a policy of requiring the customers that were in the bank at the time of the robbery to remain in the bank until they are questioned and then released by the police, and that bank rightfully got sued over it. Also in that case, the law enforcement officials stated that they were unable to obtain any useful information from the still-traumatized customers who were locked in the bank and questioned immediately after the robbery. The police chief stated, "Most of them [referring to the customers and the employees] are still very nervous, and this is making interviews very difficult."

In one situation I saw, a misguided bank employee stated that "… industry standards talk about, you know, are guards a deterrent to an incident, a robbery," and "… our idea is that it is not a deterrent." Yet she almost immediately contradicts her own statement by stating, "It may deter the little guy who is trying for once to, you know, maybe going up to a teller with a note." Regardless of what anyone anywhere states, no criminal wants to get shot, so armed security guards do deter criminals from robbing banks.

In another situation I saw, the bank had employed a security guard up until two weeks to one month before the subject robbery occurred; and had gone without a robbery for as long as anyone could remember. There was no explanation as to why the bank no longer thought security guards were necessary. The decision was made to do away with the security guard, and the bank was robbed two weeks to one month later. Certainly, that is not a mere coincidence. It is logical to conclude that this reduction in physical security at the bank branch was observed by the criminals and made this branch a more desirable target for the robbers. Anyone that argues with this logic would apparently make the case that adding security guards would encourage robbers, which is ludicrous logic.

The whole debate about whether to have bank security guards, whether to have unarmed security guards, or whether to have armed security guards revolves around a bank's perception of their financial liability if someone is accidentally shot during a robbery. As far as a guard being a deterrent to a robbery, it should be obvious to any clear thinking person that a criminal always seeks the easiest target, and the easiest target is a bank without any security guard. Remember, robbers do not want to get shot. The next easiest target is a bank with an unarmed security guard, and the least desirable target for a bank robber is a bank with an armed security guard. What is often missed in this analysis is that if an armed security guard is present, then it is less likely that a robbery will occur in the first place; and if a robbery does occur, then the armed security guard does not have to draw his or her gun. This means that the presence of an armed security guard greatly reduces the chances of a robbery ever occurring; and if a robbery does occur, there is no increased chance of anyone being accidentally shot since the armed guard will not take out his or her gun unless needed to protect their own life or that of another innocent person.

Cost is also a factor in whether or not to hire a security guard. Of course, no bank wants to incur an expense that it doesn't have to, but security guards are not expensive, and in my opinion, are well worth the money in terms of increased security, increased customer confidence, and overall safety and security of the banking facility, the employees, the customers, and the assets in the bank.

The decision of whether or not to hire a security guard is a decision for management to make and not a decision that should be made based upon a vote of the employees. In my forty years of working in and around banking institutions, I have never seen a situation where the employees were asked to vote on whether or not to have a security guard or on any other bank security matter. Allowing employees to make a serious security decision such as this is well outside nationwide banking industry standard practices.

Customers notice whether or not security guards are present at a banking facility, and I have heard of instances in my forty years of banking experience where bank customers have asked bank personnel why there were no guards present at the bank.

No one would dispute the fact that some banks do not have security guards in all locations. However, that is not a pertinent or disputed issue. The pertinent issues are should banks have security guards, and does the presence of security guards deter robberies at banks. The fact that some banks have security guards and some banks do not have security guards proves nothing except that banks disagree on the effectiveness of the presence of security guards. Accordingly, making an unsubstantiated general statement that most banking locations do not have security guards proves nothing without statistical evidence to document the correlation between the presence or absence of security guards at banks and their relationship to the occurrence or non-occurrence of robberies.

It has been noted that some bank customers who have accounts at a bank that has been robbed subsequently move their accounts to another bank, and that they specifically seek out a bank that has an armed guard. Clearly, the public has an opinion about the effectiveness of armed guards.

Also, it is not uncommon for a bank that had no armed security guard to place an armed security guard at a banking facility after there has been a robbery there. Clearly, the bank also thinks that the presence of a security guard would lessen the chances of future robberies.

One basic fact with which we can all agree is that no sane robber wants to be shot. This is the basic premise behind the industry's thought that security guards reduce the likelihood of the occurrence of a robbery. My experience in the banking industry supports the effectiveness of the presence of security guards as a deterrent to the occurrence of robberies.

Some banks take the position that armed security guards do not deter robberies. As a banker who worked in financial institutions for over twenty years and as a consultant to financial institutions for another twenty years, it has been my experience that most banks have armed security guards on duty; and the financial institutions at which I worked never had a robbery attempt.

There are a number of security measures that can help deter robberies, such as:

● Barriers at teller stations, which prevent a robber from jumping over the counter.

● Exterior cameras that can capture an image of the car used for the getaway, obtain its license plate number, and detect in which direction it traveled after the robbery.

● A double set of locking doors, sometimes referred to as a "man-trap," that locks a robber between an exterior set of doors and an interior set of doors.

● The use of dye packs in money given to robbers is a nationwide standard banking practice.

Banks sometimes erroneously classify measures that are meant to lessen the financial impact of a robbery as deterrents to a robbery when they clearly are not. Some of these other "security measures" include a night deposit wallet mobile truck, a mobile teller unit, and anti-bandit safes at each teller station. Some of these measures even take place behind locked doors where a robber would not even be present, such as the use of a night deposit wallet mobile truck, and a mobile teller unit. However, the reality is that these are not preventative measures at all since a typical night deposit box empties into the building anyway and should never be exposed to the public when it is emptied, the mobile teller unit is simply where tellers place their cash drawer at the end of their work day for storage in the vault overnight, and the anti-bandit safes at each teller station are not even known to the robbers except possibly after a robbery has commenced. Other often misclassified security measures include a night burglar alarm (which is not a preventative measure against robberies while the branch is open), a panic button and silent alarm system *which a robber never hears, and video cameras (which a robber expects even at a convenience store). None of these security measures do anything to prevent a robbery from being committed.

Similarly, some banks mistakenly think of the cash holding limits for each teller and for the branch as deterrents, but they cannot be thought of as a deterrent to a robber since there is no way that a robber would know about a cash holding limits before commencing a robbery. While this obviously could limit the cash loss from a robbery, it would be unknown to a would-be robber and therefore would not prevent a robbery.

Some bankers blindly state that a robber is just as likely to rob a bank where there is an armed guard as one where there is no guard. This is faulty thinking and is not supported by my experience in banking that no robber wants to take a chance that he or she will be shot.

Likewise, some bankers feel that anytime a bank robber wants to rob a bank, the bank should simply stand aside and do everything it can to host a safe bank robbery. Fortunately, this defeatist attitude is a non-industry standard attitude toward robberies and misses the point that the safest bank robbery is one that never occurs.

The following quote from the Bankers' Hotline, Vol. 13, No. 4, in 2003, should put to rest all claims that bankers feel that armed bank security guards are not a deterrent to bank robberies:

"Fighting Back
"Some institutions, alert to what is happening, are actively fighting bank robbery. Bank of America, for instance, working closely with other financial institutions and with law enforcement, has changed their training, installed equipment, and changed their physical branch environments. They've installed dye packs, bullet resistant bandit barriers, mantraps with weapons detection capabilities, high-tech digital surveillance systems that expedite transfer of photos to police, and instituted additional professional training for banking center associates. In some high risk areas they've also deployed professionally trained, armed security officers. And they've seen robberies in the greater Los Angeles area drop to 24 in the last six months of last year from 77 during the same months the year before."

This is an easily recognizable cause-and-effect situation since Los Angeles, California, has long been known as an area with a high level of bank robberies. The increased security measures, including the presence of armed bank guards, have clearly been a deterrent to bank robberies.
---
ABOUT THE AUTHOR:
Banking Expert Wintess Consultant Don Coker
Expert witness and consulting services. Over 500 cases for plaintiffs & defendants nationwide, 119 testimonies, 12 courthouse settlements, all areas of banking and finance. Listed in the databases of recommended expert witnesses of both DRI and AAJ.
Clients have included Fortune 500 companies, 75 banks, hedge and investment funds, cities, states, and governmental clients such as the IRS, FDIC.
Employment experience includes Citicorp, Ford Credit, and entities that are now JPMorgan Chase Bank, BofA, Regions Financial, and a two-year term as a high-level governmental banking regulator.
B.A. degree from the University of Alabama. Completed postgraduate and executive education work at Alabama, the University of Houston, SMU, Spring Hill College, and the Harvard Business School.
Called on by clients in 31 countries for work involving 61 countries. Widely published, often called on by the media.
Copyright Don Coker
Disclaimer: While every effort has been made to ensure the accuracy of this publication, it is not intended to provide legal advice as individual situations will differ and should be discussed with an expert and/or lawyer.
For specific technical or legal advice on the information provided and related topics, please contact the author.