Banking Industry Standards and Practices for Funds Wire Transfers by Fed Wire, CHIPS, SWIFT, ACH, and EFT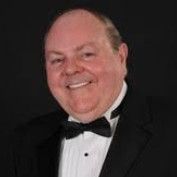 The author, renowned nationwide banking expert witness Don Coker, provides an informed inside view on important and confusing issues that often arise in banking litigation and business litigation involving funds wire transfers by Fed Wire, CHIPS, SWIFT, Automated Clearing House transactions, and Electronic Funds Transfers, and how to handle them in litigation.
This article provides an overview of various funds transfer methodologies and the rules that govern them.

Fed Wire

Domestic wire transfers are carried out by the Federal Reserve Wire Network, commonly known as Fed Wire, and is a part of the Federal Reserve Bank System. Banks that are a member of the Federal Reserve (not all banks are Federal Reserve members) use Fed Wire to make domestic funds transfers for their customers. Funds transfers through Fed Wire are immediate, and are guaranteed as final payment as soon as the receiving institution is notified that the funds have been credited to its reserve account at a Federal Reserve Bank. Notification usually happens almost simultaneously with the funds transfer.

Fed Wire funds transfers are governed by Federal Reserve Regulation J.

CHIPS

Think of the Clearing House Interbank Payments System ("CHIPS") as basically the international version of Fed Wire. However, the two systems are not related. CHIPS is operated by the New York Clearing House Association, and balances are settled at the end of each business day by net adjusting entries to each bank's account at the Federal Reserve Bank of New York.

CHIPS funds transfers are not governed by Regulation J but rather are governed by the CHIPS Operating Rules.

SWIFT

The Society for Worldwide Interbank Financial Telecommunications ("SWIFT") is a non-profit member-owned cooperative association of over 9,000 banks worldwide. SWIFT is not a funds transfer system but rather is an interbank communications system that was developed in 1973 for the purpose of providing a standardized, quicker and more efficient means of sharing financial information between financial institutions around the world. A SWIFT message is an advice or an instruction for a bank to transfer funds from one account to another; so for example, a funds transfer might start out as a SWIFT message for a certain bank to transfer a certain amount of funds from one account to another account, and then the bank receiving the SWIFT message would use Fed Wire or CHIPS to make the transfer.

SWIFT communications and payment orders are governed by the SWIFT Operating Rules.

ACH

The Automated Clearing House ("ACH") system is an electronic funds transfer clearing and settlement system. ACH payments often are used as substitutes for check payments such as mortgage payments, government benefits payments, employee retiree benefits payments, and other business-to-business and business-to-individual payments. Net settlement adjustments for ACH payments are made against reserve accounts at Federal Reserve Banks.

ACH transfers are governed by the National Automated Clearing House Association ("NACHA") Rules.

Electronic Funds Transfers

Electronic Funds Transfers (EFTs) by consumers (not businesses) are governed by the Electronic Funds Transfer Act that was passed in 1978 to comply with Federal Reserve Regulation E, and covers several different funds transfer means:

• Cardholder-initiated transactions, where a cardholder makes use of a payment card, such as at an ATM or a point of sale device (such as swiping a credit card).

• Payments or transfers that are originated by or through a telephone or computer (online bill payment), electronic terminal, or magnetic tape.

• Direct-deposit payroll payments for a business to its employees, including payments by a payroll services company.

• Direct-debit payments, also known as electronic checks, that debit a consumer's bank account to pay for goods or services.

• Electronic online bill payment which may be by EFT or by check.

• Stored value card transactions.

• Electronic Benefits Transfers.

EFTs and Reg E do not include wire transfers such as through Fed Wire or CHIPS.

EFTs are not regulated by the Uniform Commercial Code which covers consumer payments made by negotiable instruments such as checks and drafts.

Confusing Terminology Factors

Funds transfers often lead to a great deal of confusion, especially for those who are inexperienced in banking matters. I find that the terminology in these matters often is a large factor since it is confusing and conflicting to think of, for example, an ATM transaction as a wire transfer since ATMs do operate on wires and they can transfer funds, but an ATM is not a wire transfer covered by the rules that govern wire transfers. An ATM transaction is an electronic funds transfer covered by Reg E.

Likewise, ACH transactions are carried out by a wire, but ACH transactions are not covered by Reg E.

Snatch the wires out of any of these devices and see if a funds transfer will go through. It won't. Nevertheless, that does not mean that transfers that do go through a device that communicates through a wire are automatically wire transfers.

Summary

● The basic nationwide and worldwide banking industry standard for funds transfers is whether or not the actions of the financial institution that carried out the funds transfer (or failed to) complied with the applicable laws and rules, as specified above.

● If the institution did operate within the specified laws and rules, then it should be construed as exhibiting good faith, fair dealing, ordinary care, honesty in fact, and observing commercially reasonable standards.

● Very closely examine any funds transfer situation that may be involved in litigation that you are handling, and make sure that you properly classify the funds transfer transaction before you start running down whether it complied with nationwide or worldwide banking industry standards for funds transfers.

(c) 2010 by Don Coker
---
ABOUT THE AUTHOR:
Banking Expert Witness Don Coker
Expert witness and consulting services. Over 500 cases for plaintiffs & defendants nationwide, 120 testimonies, 12 courthouse settlements, all areas of banking and finance. Listed in the databases of recommended expert witnesses of both DRI and AAJ.
Clients have included numerous individuals, 75 banks, and governmental clients such as the IRS, FDIC. Employment experience includes Citicorp, Ford Credit, and entities that are now JPMorgan Chase Bank, BofA, Regions Financial, and a two-year term as a high-level governmental banking regulator.
BA degree from the University of Alabama. Completed postgraduate and executive education work at Alabama, the University of Houston, SMU, Spring Hill College, and the Harvard Business School.
Called on by clients in 31 countries for work involving 61 countries. Widely published, often called on by the media.
Copyright Don Coker
Disclaimer: While every effort has been made to ensure the accuracy of this publication, it is not intended to provide legal advice as individual situations will differ and should be discussed with an expert and/or lawyer.
For specific technical or legal advice on the information provided and related topics, please contact the author.