Board-Certification in Brain Injury Medicine: What Is It?
Brain Injury Medicine (BIM) has recently been added as a subspecialty by the American Board of Medical Specialties, I am asked by attorneys to explain more about it. Qualified Board-Certified Psychiatrists, Neurologists, Physiatrists (Physical Medicine and Rehab) and Sports Medicine physicians are permitted to take the exam for the Brain Injury Medicine certification.
?Brain Injury Medicine encompasses disorders of brain function due to injury. These disorders involve a range of medical, physical, neurological, cognitive and psychiatric disorders that result in psychosocial, educational, and vocational consequences. A specialist in BIM would have expertise in other central nervous system insults (e.g., encephalopathies, anoxia) with similar neurocognitive and psychiatric symptoms.

There are very few Forensic Psychiatrists who are BIM certified. It is a valuable credential in qualifying to testify about medico-legal opinions on the neuropsychiatric manifestations of Traumatic Brain Injury (TBI). Often, Post-Traumatic Stress Disorder (PTSD) accompanies TBI as the injury can cause both. Interestingly, TBI and PTSD share some of the same symptoms such as irritability and anger.

?About half of all criminal offenders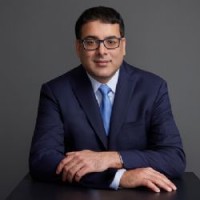 have a history of TBI. In criminal cases, TBI can possibly play a role in Mitigation, Competency to Stand Trial and Insanity (NGRI) cases.

TBI can also be the focus of civil cases. We see it most often in Personal Injury cases, where a physical injury to the body includes the brain. Brain function can also be at issue in all cases where competency is relevant. We see this in cases about Testamentary Capacity, Undue Influence (brain function can impact vulnerability and emotional decision-making), Disability and other cases.

An expert witness Board-Certified in Brain Injury Medicine as well as Psychiatry and Forensic Psychiatry may have a unique combination of skills applicable to rendering expert opinion. I have found this to be the case, including assessing the absence of brain injury or psychiatric elements and assessing for malingering. Teaming with a neurologist and neuropsychologist is sometimes indicated.
---
ABOUT THE AUTHOR:
Sanjay Adhia, M.D.
Dr. Adhia is a triple Board-Certified Forensic Psychiatrist, among fewer than a dozen Board-Certified Forensic Psychiatrists in the U.S. who are also Board-Certified in Brain Injury Medicine. He treats patients with brain and spinal cord injuries at TIRR Memorial Hermann Research and Rehabilitation in Houston as a Psychiatrist and Brain Injury Medicine specialists and is an Assistant Professor of Psychiatry at the University of Texas Health and Science Center. Dr. Adhia is sought as a consultant and expert witness by attorneys about competency, psychiatric damages in civil litigation, impact of drugs and alcohol on behavior, mitigation and damages (civil) including DFSA (date-rape drugs), criminal responsibility and Fitness for Duty though he is qualified to testify about a range of psychiatric topics and has conducted many IMES, review of records and opinions by report including settled cases.
Copyright Sanjay Adhia, MD
Disclaimer: While every effort has been made to ensure the accuracy of this publication, it is not intended to provide legal advice as individual situations will differ and should be discussed with an expert and/or lawyer.
For specific technical or legal advice on the information provided and related topics, please contact the author.