Broker Price Opinion and Property Inspections Practices and Procedure for the Mortgage Industry
The author explains some of the details of property inspections and Broker Price Opinions that are often misunderstood and become the subject of disputes between borrowers, mortgage lenders, and mortgage servicers.
Property inspections and Broker Price Opinions ("BPOs") are often the subject of, or a part of, a dispute between borrowers and lenders. This article explains some of the important details pertinent to this issue.

Lender's or Loan Servicer's Authority to Initiate BPOs and Charge Them to the Borrower

A Lender's or Loan Servicer's authority to initiate BPOs and charge them to the borrower is contained in paragraph 14 of the Standard Federal National Mortgage Association ("Fannie Mae") and Federal Home Loan Mortgage Corporation ("Freddie Mac") mortgage loan documents which permit a lender or loan servicer to pay for whatever is necessary to protect the value of the collateral property and the lender's rights in the collateral property, and to charge these amounts to the borrower. This is generally accomplished by adding the amounts expended by the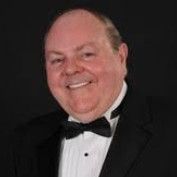 lender to the balance owed by the borrower.

This excerpt is from paragraph 14 of my home state of Georgia's Security Deed (tantamount to a Mortgage or Deed-of-Trust) Single-Family Fannie Mae/Freddie Mac Uniform Instrument, and is typical of the wording contained in standard Fannie Mae/Freddie Mac mortgage documents used nationwide:

"14. Loan Charges. Lender may charge Borrower fees for services performed in connection with Borrower's default, for the purpose of protecting Lender's interest in the Property and rights under this Security Instrument, including, but not limited to, attorneys' fees, property inspection and valuation fees. In regard to any other fees, the absence of express authority in this Security Instrument to charge a specific fee to Borrower shall not be construed as a prohibition on the charging of such fee…."

Frequency of BPOS

When a borrower defaults on his or her obligations under a promissory note and mortgage and the payment is more than 20 days delinquent, it is not unusual for a lender to order an inspection of the collateral property. There is no magic to the "20 days" timeframe, and there is no guideline that says that 19 days is inappropriate and 30 days is too long. Generally speaking, it is not unusual for lenders or loan servicers to order a BPO when a loan becomes 20 to 45 days delinquent. This is simply a function of what the lender feels is justified in the particular circumstances of the loan under consideration.

The timing of BPO property inspections is often contractually set out in the servicing agreement between the investor(s) who own the loans and the company servicing the loans.

When a borrower is frequently delinquent in making their monthly payments, then for the reasons cited above, the lender is justified in making multiple inspections of the collateral property in order to confirm its occupancy and condition.

Other reasons that a lender my order a BPO for a delinquent loan would be in conjunction with a possible loan restructuring, a possible foreclosure filing, or a possible bankruptcy filing.

It is not unusual for a delinquent borrower to fall behind on their payments several times during the normal course of a delinquency, and this may precipitate a lender or servicer ordering multiple inspections or BPOs. Likewise, it is not uncommon for a delinquent mortgage loan to reach the brink of foreclosure several times before it actually reaches foreclosure. Similarly, borrowers sometimes have multiple run-ups to bankruptcy before they actually file. In all of these cases, a lender is justified in ordering multiple inspections or BPOs in order to be able to make reasonable decisions necessary to protect the collateral.

In a market where the values of real estate properties are falling rapidly, it is important that a lender keep current on the value of a collateral property that is in jeopardy of being foreclosed or becoming part of a bankruptcy filing. This may entails the ordering of multiple BPOs.

Scope of an Inspection and a BPO

Typically, inspections are "windshield" observations of the exterior of a collateral property to determine whether the property is still occupied by the owner, its physical condition, whether there is any apparent damage to the property, and whether there is any other obvious threat to the value of the property that could affect the lender's collateral. This information is critical to the lender since it has been the experience in the industry that if a borrower is delinquent, then there is an elevated possibility that the collateral property could be in jeopardy, meaning the borrower is more likely to have abandoned the property, ceased maintenance of the property, allowed the utilities to be disconnected, and deferred maintenance of the collateral property. It is not uncommon for borrowers to stop paying on their mortgage, abandon the property, and simply fail to notify the lender. Of course, this greatly increases the probability that the lender will sustain a loss on the collateral property due to abandonment and neglect.

Broker price opinions usually are performed by a real estate broker or real estate agent and are more detailed than an inspection. BPOs, unlike a simple exterior inspection, provide detailed information concerning the value of the property and include some of the elements of a true real estate appraisal. BPOs provide a current valuation of the property in comparison to other similar properties in the area. A BPO report typically includes photographs of the collateral property and the comparable properties, along with the real estate broker's detailed analysis supporting his or her property valuation.

Property Insurance Considerations

It is a well known and acknowledged fact that if a collateral property becomes vacant, then the lender is exposed to a significant risk of loss since a homeowner's insurance policy will not protect the collateral if it is determined to be vacant at the time of a loss event. If an unoccupied property is destroyed by fire or a falling tree, the lender will lose its collateral – the now uninsured home – even if the lender was unaware the property was unoccupied.

This is one reason why it is critical that lenders visually inspect the exterior of mortgaged properties upon mortgagors' delinquencies, particularly in the current housing finance climate. Safe and sound banking practices, and common sense, require that lenders perform follow-up inspections where a borrower is repeatedly delinquent, because otherwise a borrower may abandon or cease maintaining the property at any time without the lender knowing it.

Due to the simple fact that lenders and servicers often have loans in areas in which the lender or servicer does not have a mortgage loan office, it is an accepted industry standard practice that a lender or servicer may hire an outside party to perform inspections and BPOs. In fact, it is the exception rather than the rule that the lender or servicer will hire an outside party to perform these inspections rather than performing them with its own personnel. And even if a collateral property is located in an area where the lender or servicer happens to have a mortgage loan office, it is acceptable for the lender to hire someone to perform these inspections since a typical mortgage loan office is set up to originate new loans and not to service existing loans, and since a real estate broker may have additional market expertise that will enable him or her to provide a rough value estimate for the property.

These inspections may be performed by an inspection company for a cost that generally ranges from $15.00 to $75.00 or so for each inspection, and it is not unusual for BPOs to cost from $125.00 to $200.00.

No Notices Required

It is not required that a lender or servicer notify a borrower in advance before it performs an inspection or BPO. As explained earlier, the lender's or servicer's authority to carry out inspections or BPOs is contained in paragraph 14 of the Standard Fannie Mae and Freddie Mac mortgage loan documents.

Standard Fannie Mae and Freddie Mac mortgage loan documents do not require a lender or servicer to give any notice to a borrower before an inspection or BPO. Furthermore, the loan documents state that the fees for inspections and BPOs become additional debt; that process happens automatically at the time the fees are incurred.

Summary

Mortgage lenders and mortgage servicers must stay informed as to the condition, occupancy status, and value of their collateral properties. Inspections and BPOs are a primary means used by lenders to accomplish this task, and they are permitted by the terms of standard Fannie Mae and Freddie Mac nationwide uniform loan documents.
---
ABOUT THE AUTHOR:
Don Coker
Expert witness and consulting services. Over 400 cases for plaintiffs & defendants nationwide, over 100 testimonies, 12 courthouse settlements, all areas of banking and finance. Listed in the databases of recommended expert witnesses of both DRI and AAJ.
Clients have included numerous individuals, 60+ banks, and governmental clients such as the IRS, FDIC. Employment experience includes Citicorp, Ford Credit, and entities that are now JPMorgan Chase Bank, BofA, Regions Financial, and a two-year term as a high-level governmental banking regulator.
B.A. degree from the University of Alabama. Completed postgraduate and executive education work at Alabama, the University of Houston, SMU, Spring Hill College, and the Harvard Business School. Called on by clients in 27 countries for work involving 56 countries. Widely published, often called on by the media.
Copyright Don Coker
Disclaimer: While every effort has been made to ensure the accuracy of this publication, it is not intended to provide legal advice as individual situations will differ and should be discussed with an expert and/or lawyer.
For specific technical or legal advice on the information provided and related topics, please contact the author.