California's Business Judgment Rule Offers No Protection for Officers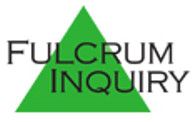 Before its failure, IndyMac Bank was the largest savings and loan association in the Los Angeles area and the seventh largest mortgage originator in the United States. IndyMac was the fourth largest bank failure in United States history, and the second largest failure of a regulated thrift.
IndyMac was founded as Countrywide Mortgage Investment in 1985 to hold and securitize Countrywide Financial loans that were too big under Freddie Mac's and Fannie Mae's loan limits. In 1997, Countrywide spun off IndyMac as an independent company run by Mike Perry, who remained its CEO until its takeover by the FDIC in July 2008.

The FDIC is now pursuing Mr. Perry for Indymac's losses. In FDIC as Receiver for IndyMac Bank, FSB vs. Matthew Perry, Case no CV 11-5561 ODW(MRWx) (C.D. CA December 13, 2011), a federal judge addressed whether the FDIC's claims are viable in light of California's business judgment rule.

The Court framed the issues before it as follows:

"This case arises from Defendant's actions related to Indymac Bank, FSB's (Indymac") investment in risky residential loans. Specifically, between at least April and October 2001, Defendant, Indymac's Chief Executive Officer ("CEO") is alleged to have negligently permitted the production of a pool of more than $10 billion in risky residential loans intended for sale into a secondary market. … Plaintiff alleges that Defendant's actions. whereby he chose to aggressively gamble by investing in these risky loans, were beyond what a reasonable banker would have done under similar circumstances. As a result, the loans that had to be transferred to into Indymac's investment portfolio generated substantial losses in excess of $600 million. …

The parties dispute as to whether the business judgment rule ("BJR") protects corporate officers as well as directors from judicial second guessing business decisions made on behalf of the corporation. Specifically, Defendant moves to dismiss Plaintiff's complaint arguing that the allegations fail to plead facts sufficient to overcome the BJR. In making this argument, Defendant contends that California law applies BJR to corporate decision makers including both officers and directors. In addition, Defendant avers that even if BJR does not apply to officers, the Complaint focuses on Indymac's allegedly flawed core business strategy. Thus, Defendant argues that BJR applies in this case as the allegations implicate Defendant's performance as a director…"

My firm is regularly asked to investigate and comment on business losses. Although we never provide legal opinions as to viable causes of action, we routinely are informed by competent legal counsel that the actions described by the Court in the above quote are protected by the business judgment rule, unless the actions of the business person rise to the level of gross negligence and/or willful misconduct.

The Court commented on the general perception of the business judgment rule as follows:

"Many California courts, when mentioning BJR, have repeatedly lumped officers and directors together without distinction, albeit in dicta. In addition, and not surprisingly, the distinction as to whether BJR applies to both corporate officers and directors has been the subject of much academic debate as the parties in this case suggest."

The Court addressed common law business judgment rule for California officers as follows:

"Detracting from its traditional application, defendant proposes that common law BJR apply to corporate officers as well as directors. Defendant's proposition however, seems unprecedented as the Court's research reveals no judicial decision in California applying common law BJR to corporate officers.

Rather, one decision by the California Court of Appeal has held that judicial deference afforded under BJR should not apply to interested directors who were effectively acting as officers. [Citations omitted] The Court of Appeal further articulated that 'an officer-director might be liable for particular conduct because of his capacity as an officer, whereas the other directors would not.'"

The Court then addressed statutory protection as follows:

"California's statutory BJR does not extend its protection to corporate officers. California Corporations Code §309, which codifies California's common law BJR, expressly pertain to directors' duties and liabilities and does not mention 'officer' anywhere in its text."

California Corporations Code §309, upon which the Court relied, is as follows:

"(a) A director shall perform the duties of a director, including duties as a member of any committee of the board upon which the director may serve, in good faith, in a manner such director believes to be in the best interests of the corporation and its shareholders and with such care, including reasonable inquiry, as an ordinarily prudent person in a like position would use under similar circumstances. …
(b) In performing the duties of a director, a director shall be entitled to rely on information, opinions, reports or statements, including financial statements and other financial data, in each case prepared or presented by any of the following:

(1) One or more officers or employees of the corporation whom the director believes to be reliable and competent in the matters presented.
(2) Counsel, independent accountants or other persons as to matters which the director believes to be within such person's professional or expert competence.
(3) A committee of the board upon which the director does not serve, as to matters within its designated authority, which committee the director believes to merit confidence, so long as, in any such case, the director acts in good faith, after reasonable inquiry when the need therefore is indicated by the circumstances and without knowledge that would cause such reliance to be unwarranted.

(c) A person who performs the duties of a director in accordance with subdivisions (a) and (b) shall have no liability based upon any alleged failure to discharge the person's obligations as a director. …"

The Court reviewed the legislative history and concluded that (i) the drafters' intention was not to protect officers, and (ii) the drafters had specific reasons for excluding officers from those protected.
---
ABOUT THE AUTHOR:
David Nolte
Fulcrum Inquiry performs corporate investigations.
Copyright Fulcrum Inquiry
Disclaimer: While every effort has been made to ensure the accuracy of this publication, it is not intended to provide legal advice as individual situations will differ and should be discussed with an expert and/or lawyer.
For specific technical or legal advice on the information provided and related topics, please contact the author.