CEOs Rank California Worst for Business in Entire Country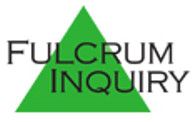 In its sixth annual report, CEO Magazine reported the results of its survey of over 650 chief executive officers regarding how all 50 states rank as to its business conditions. This is not a predetermined result based on uncontrollable factors, but is instead the result of leadership and policy issues that are avoidable.
In its sixth annual report, the May/June 2010 edition of CEO Magazine reported the results of its survey of over 650 chief executive officers regarding how all 50 states rank as to its business conditions. For the second year in a row, California was dead last. The survey explains that this is not a predetermined result based on uncontrollable factors, but is instead caused by leadership and policy issues that are avoidable. The ramifications for voters should be obvious.

The top seven states were Texas, North Carolina, Tennessee, Virginia, Nevada, Florida and Georgia. In addition to California, the worst states were New York, Michigan, New Jersey, and Massachusetts.

CEO described its 2010 survey as follows:

"The business leaders were asked to draw upon their direct experience to rate each state in three general categories: taxation and regulation, quality of workforce and living environment. Within each category respondents graded states in five subcategories, as well as ranking each in terms of its importance to the respondent and how individual states measure up."

Although the last-place ranking could say it all, California-related survey comments were equally dreadful. Here is a sample:

1. "Texas is pro-business with reasonable regulations, while California is anti-business with anti-business regulations."

2. "California is terrible. Even when we've paid their high taxes in full, they still treat every conversation as adversarial. It's the most difficult state in the nation. We have actually walked away from business rather than deal with the government in Sacramento."

3. "The leadership of California has done everything in its power to kill manufacturing jobs in this state."

4. "California has a good living environment but is unfavorable to business and the state taxes are not survivable. Nevada and Virginia are encouraging business to move to their states with lower tax rates and less regulatory demands."

The report mused about California's current position as "the Venezuela of North America" as follows:

"How is it that the nation's most populous state at 37 million, one that is the world's eighth-largest economy and the country's richest and most diverse agricultural producer, a state that had the fastest growth rate in the 1950s and 1960s during the tenures of Democratic Governor Pat Brown and Republican Governors Earl Warren and Ronald Reagan, should become the Venezuela of North America?"

The negative California factors for business mentioned by the magazine include:

1. "Californians pay among the highest income and sales taxes in the nation."

2. "State politics seems consumed with how to divide a shrinking pie, rather than how to expand it."

3. "Against [the] national trend, union density is climbing."

4. "Organized labor has more political influence in California than in most other states. … When state employees reach critical mass, they tend to become a permanent lobby for continual growth in government."

5. "Unfunded pension and health care liabilities for state workers top $500 billion and the annual pension contribution has climbed from $320 million to $7.3 billion in less than a decade."

6. "Unemployment statewide is over 12.2 percent, higher than the national average."

In addition to the survey results, the study reports a broad range of objective statistics. For example, California's various taxes are ranked as near the highest in the country in most areas. The statistical results are:

Tax Type California's ranking among the 50 states
Personal income taxes 48
Corporate income taxes 34
Sales taxes 48
Property taxes 13
Unemployment Insurance 14
Overall taxes in both 2010 and 2009 48

As of the report's date, California had the fourth worst unemployment in the nation. The statistics follow:

State Unemployment rate
Michigan 14.5
Nevada 13.0
Rhode Island 12.9
California 12.4
Florida 11.8
North Carolina 11.2

Having lived with rapid population growth for so long, many Californians might think that this high unemployment is due to continued in-migration (i.e., inflow) of people who seek new opportunities in "the Golden State". The reality is just the opposite. California has had high out-migration (i.e., outflow) of people, yet the unemployment rate remains high.

The magazine addressed population in-migration as a litmus test of business conditions. In this regard, California ranked terrible as a state in which out-migration of population occurred. The report contrasted the worst-ranked states to number-one ranked Texas as follows:

"Lone Star Leader - By contrast, Texas, the second-most populous state and the world's 12th largest economy, is where 70 percent of all new U.S. jobs have been created since 2008. Unsurprisingly, it scores high in all the areas CEOs value most. …

Little wonder then that while Texas gained over 848,000 net new residents in the last 10 years, according to the Census Bureau, California lost 1.5 million. New York State's net loss exceeded 1.6 million - the highest of any state. High-tax, big-government New Jersey ranked fourth, with a net loss of almost 460,000 …

The political elites in the states that dismiss out-migration trends overlook the radical demographic adjustment underway. As higher-income earners leave, they are more often replaced by those with lower incomes and lower skills, many needing public assistance. Gone too are the entrepreneurs and risk-takers, off seeking regions where their job creating abilities are rewarded."

Whether deserved or not, most Californians take great pride in the sensibilities associated with their state. The example set by number one ranked Texas is inconsistent with California's image of both itself, and of Texas. To recover conditions that merit California's pride, California needs to change its policies.
---
ABOUT THE AUTHOR:
David Nolte
Mr. Nolte has 30 years experience in financial and economic consulting. He has served as an expert witness in over 100 trials. He has also regularly served as an arbitrator. Mr. Nolte has achieved the following credentials: CPA, MBA, CMA and ASA.
Copyright Fulcrum Inquiry
Disclaimer: While every effort has been made to ensure the accuracy of this publication, it is not intended to provide legal advice as individual situations will differ and should be discussed with an expert and/or lawyer.
For specific technical or legal advice on the information provided and related topics, please contact the author.