Characteristics of the College and University and Student of the Future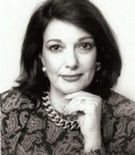 Most colleges and universities in the United States and worldwide write and implement strategic enrollment plans every year.
The following characteristics of the changing college and university landscape and student of the future may assist with the design and implementation of future strategic plans.

The college and university American student in the future will be:

- 'Phigital'
- Older
- Female
- Hispanic and Asian
- Will attend school closer to home
- Will attend school part-time
- Will attend several schools and have multiple transcripts
- Will graduate with a double major
- Will increasingly graduate in four years
- Will enroll in schools offering competency-based options
- Will attend school year-round
- Will take courses online, anytime, anywhere
- Will select colleges and universities based in part on outcomes, graduation rates and job placement
- Will participate in at least one internship program
- Will calculate student loan borrowing with intended major and potential earning
- Will establish a relationship with the career counseling office and the alumni office before graduation
- Will be lifelong learners

The college and university of the future will:

- Offer combined degrees with compatible institutions
- Consider merging with a compatible institution
- Increase articulation agreements with international colleges and universities
- Develop 2 plus 2 and 3 plus 1 programs with schools in the United States and around the world
- Hire a chief innovation officer
- Increase online and MOOC courses
- Create three academic semesters
- Use artificial intelligence in recruitment, enrollment, admission, progression, retention, graduation, career counseling and alumni programs
- Use data-driven statistics to change business plans
- Have fewer lecture halls and more study labs
- Replace some lectures with streamline videos
- Recognize stackable credentials
- Develop learning profiles for each student
- Focus on outcomes

Conclusion

The college and university of the future will be collaborative and entrepreneurial. Technology will change how and when an interdisciplinary curriculum is delivered, how administrative functions are performed, and how students are served from pre-enrollment to graduation.
---
AUTHOR:
Marguerite J. Dennis
Copyright MJ Dennis Consulting
Disclaimer: While every effort has been made to ensure the accuracy of this publication, it is not intended to provide legal advice as individual situations will differ and should be discussed with an expert and/or lawyer.
For specific technical or legal advice on the information provided and related topics, please contact the author.