Chinese Higher Education Trends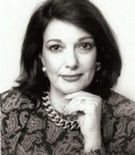 Chinese student enrollment will continue to increase and dominate international student enrollment in the immediate future. However, as the Chinese government continues to fund higher education and Chinese colleges and universities improve fewer students will leave China to study. It won't happen tomorrow but is a trend to watch with huge implications for colleges and universities around the world who depend on Chinese enrollment for financial viability.
China plans to spend up to 4% of GDP on higher education. The U.S. spends 3% and Europe .6%.

Since 1998 China has funded the 985 Project that has channeled millions of dollars into a handful of elite universities like Tsinghua University, Peking University, Shanghai Jiaotong University and Nanjing University.

China has surpassed the U.S. as the world's largest higher education system. More than 60% of high school graduates enroll in an institution of higher education, up from 20% in the 1980s. There are more than 31 million Chinese students enrolled in higher education both in China and throughout the world.

China is using higher education as a way of expanding its global influence. The Chinese government provides scholarships to students all over the world. Confucius Institutes are spreading across the world, teaching Mandarin and Chinese culture. The annual number of scholarships to African students exceeds 4,000.

There are an increasing number of international students studying in Chinese universities. The top three sending countries are: South Korea, United States and Japan. China now ranks #5 as the host country for American students studying abroad.

Over the past two decades, the Chinese government has enacted a series of national policies to increase and promote student mobility. The China Scholarship Council is one of the key agencies responsible for implementing the government's policies.

A March 19, 2012 article reported in "Inside Higher Education," indicated that 94% of Chinese high school students polled wanted to study in an English speaking country and 78% were interested in studying in the United States. The reasons given: academic quality of American colleges and universities, critical thinking teaching and the quality of college and university facilities.

In an article in the April 10, 2012 issue of "Inside Higher Education," Chinese applications to graduate education programs in the United States have increased 17%. Overall Chinese applications to American graduate schools have increased 9%.

Some of the problems in Chinese higher education are: lack of creativity (students are taught like "stuffed ducks"), the competitive nature of the university entrance examination – "Gaokao" and the physical facilities of many Chinese universities.

A high ranking official in the Chinese Ministry of Education has indicated that the government has ambitious growth targets for the country's international student population. By 2015, the government would like to have 350,000 foreign students studying in China and the figure tom reach 500,000 by 2020.
---
AUTHOR:
MJ Dennis Consulting
Copyright MJ Dennis Consulting
Disclaimer: While every effort has been made to ensure the accuracy of this publication, it is not intended to provide legal advice as individual situations will differ and should be discussed with an expert and/or lawyer.
For specific technical or legal advice on the information provided and related topics, please contact the author.