Choosing a Horse Trainer That is Right for You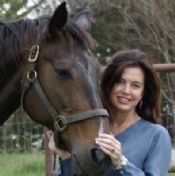 A professional riding instructor is the person who will make sure you and your horse stay on the right track and help you whenever you want to improve your horsemanship, riding skills or improve your horse. The following are several factors you will want to consider in choosing the trainer that best suits your needs.
First you will need to determine exactly what your needs are. Do you have an extremely green horse, are you a green rider with a made horse, do you have a horse that is changing from one discipline to another, are you changing from one discipline to another, etc… It is always important to watch the trainers you are considering give riding lessons or training sessions. All trainers have their own personal style and techniques. By observing them in action, you can determine if their style and personality suit you. When observing them, you should determine if they effectively convey the concepts and ideas they are teaching to either the horse or rider. Make sure their expertise matches your skill level and those of your horse. The trainer you choose has the job of helping you reach your personal goals or the goals you have set for your horse.
Try to meet some of the other riders and owners who are clients of the trainer. Talk to them about how long they have been at the barn, what they like about the trainer, what the culture of the barn is like and anything else of particular interest to you. If no one is there, do not be afraid to ask for some client's names for references both current and past customers. Ask around the horse community, talk to your vet and the local feed store about the trainers reputation. Gather information from a wide variety of sources so you can form a fair and well-informed opinion, thereby making the right choice for you and your horse.

Most trainers have created a niche for themselves and are very good in a particular area. Some trainers are great at locating and starting young prospects, other trainers are excellent at instructing riders and some are great at addressing certain equine behaviors. Make sure you find the trainer that best suits your immediate needs.

There are a variety of training options available and vary from trainer to trainer. You can trailer your horse in for lessons or training. Some trainers may come to your farm or ranch. Others will board horses charging for full care or partial care.

Here are some basic questions to ask the trainer:

• What are your qualifications and accomplishments?
• What is your training philosophy?
• How often will my horse be ridden or worked?
• Who will be training my horse?
• How many days per week can I ride or work with you?
• How will I be billed for board, training, shoeing and vet care?
• Will I be kept abreast of my horse's progress?
• Can I watch you work with my horse?
• Who is responsible for the daily care of my horse?
• Do you attend shows and will you take my horse?
• What is the cost of care and training at the shows?
• If you sell my horse, what is your commission?
• Will I be notified in advance of expenses beyond regular training and boarding fees?
• How much turnout will my horse get?
• How often and what do you feed the horses?

Once you have chosen a trainer, being a good client will make the training experience more enjoyable. Here are some recommendations:

• Be clear about your training objectives;
• Abide by your trainers recommendations;
• Arrive on time for appointments;
• Pay your bills in a timely manner;
• Purchase mortality and major medical insurance on your horse;
• Respect your trainer's time and respect other clients;
• Keep out of other clients business;
• Allow your trainer to do the job you hired him/her to do; and
• Communicate clearly with your trainer and request the same.

Once you choose a trainer, enjoy the relationship with your trainer and the opportunity to learn and grow. Your trainer will be there to answer your questions, hear your concerns, lend a shoulder when things are not going so well, give you a push when you need one and praise you for doing a job well.
---
ABOUT THE AUTHOR:
ASEA Senior Certified Equine Appraiser Bridget Brandon owns ValueMyHorse, an Equine Valuation, Consulting and Expert Witness Services company specializing in Sporthorses and Performance Horses.
Bridget has 30 years in showing and breeding Warmbloods n hunter/jumper, dressage and eventing and has held numerous German Oldenburg Verband inspections at her farm. She was a former board member of the North Texas Hunter/Jumper Club and has judged numerous local horse shows. Bridget also sits on the advisory board for Tom McCutcheon Reining Horses, 2010 WEG Gold Medal Winner in reining and USEF Horseman of the Year. Bridget holds her Property and Casualty Insurance license and sells equine and farm and ranch insurance. Bridget is a graduate of Southern Methodist University and has worked for both Bank of America and Verizon in marketing and strategy for new product development.
Copyright The Equine Expert LLC
Disclaimer: While every effort has been made to ensure the accuracy of this publication, it is not intended to provide legal advice as individual situations will differ and should be discussed with an expert and/or lawyer.
For specific technical or legal advice on the information provided and related topics, please contact the author.