Construction Work Zone Traffic Control - MUTCD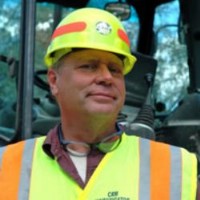 Traffic crashes in construction work zones can be particularly challenging since they may involve the plans and placement of construction traffic control devices.
Experts in the field of Work Zone Traffic Control issues must be educated, trained and continually trained and possess no less than 4,000 actual field hours of hands-on work handling temporary traffic control plans and deployments.

Your client contacts you regarding a serious crash that occurred in a construction work zone. The client states that as they were driving on a highway, suddenly, all the traffic ahead was at a stop and without any warning, rear-ended the stopped vehicles or was rear-ended by other vehicles. The injuries are catastrophic.

OR

While driving through a construction work zone, a construction vehicle pulled out of the worksite and onto the highway and while taking evasive measures, crashed.

Is your firm qualified to handle crashes involving construction work zone operations? The key to these crashes is the Federal Manual on Uniform Traffic Control Devices (MUTCD).

All 50 states and all government agencies AND owners of private roadways open to the public MUST comply with the 2009 MUTCD.

Sometime this year (2023) The Federal Highway Administration (FHWA) will be issuing the 2023 Edition of the MUTCD.
---
ABOUT THE AUTHOR:
Timothy G. Galarnyk
Timothy G. Galarnyk has been Certified in Construction Work Zone Traffic Control since 1988.
NATIONWIDE MUTCD CERTIFIED as a (TTCS) SUPERVISOR in CONSTRUCTION WORK ZONE TRAFFIC CONTROL
NATIONWIDE (TTCDS) WORK ZONE TRAFFIC CONTROL DESIGN SPECIALIST.
NATIONWIDE FLAGGER INSTRUCTOR TRAINER (FIT)
To be certified, a person must successfully complete both the TCT and TCS training courses and pass both final exams with a minimum score of 80%.
Must have at least two years (4,000 hours) experience in temporary traffic control, including one or more of the following: direct responsibility for placement of work zone traffic control devices.
IN ADDITION TO THE NATIONAL CERTIFICATIONS as a TTCS, TTCDS, and FIT,
I have now passed the written examinations and am certified as a
TEMPORARY TRAFFIC CONTROL SUPERVISOR - ADVANCED FLORIDA (TTC AF)
and
TEMPORARY TRAFFIC CONTROL SUPERVISOR - ADVANCED TEXAS (TTCS AT)
Copyright Construction Risk Management, Inc.
Disclaimer: While every effort has been made to ensure the accuracy of this publication, it is not intended to provide legal advice as individual situations will differ and should be discussed with an expert and/or lawyer.
For specific technical or legal advice on the information provided and related topics, please contact the author.