Corporate Officer Financial Responsibility and Authority in Bank Account and Related Financial Matters Litigation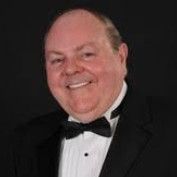 Renowned nationwide banking expert witness, former high-level banking executive, high-level banking regulator, and banking consultant to over 75 banks Don Coker explains nationwide banking industry standard policies, practices and procedures that are important factors in litigation involving corporate officer financial responsibilities and authority in bank account and related financial matters.
Once at one of my banking expert witness depositions, I had a very heated discussion with a lawyer (and you know better than to ask me his name) who has two law degrees and who thought that he could write and sign a check on his law firm's checking account simply because he was a partner in the law firm that owned the checking account even though he was not an approved signer on the law firm's checking account.

He was wrong. Simply being an officer of a corporation does not invest that corporate officer with authority to sign checks. Forever, it has been a nationwide industry standard policy, practice and procedure that a corporate officer must be authorized by the corporation to sign checks on the corporation's checking accounts, and that that authority must be documented with the financial institution by a corporate resolution that has been properly signed and attested by appropriate people in authority at the corporation, and then a signature card signed by the corporate officer.

The same principle applies to anyone seeking to make transfers out of the corporation's account by telephone, Internet, wire transfer, cashier's check, or any other means.

Banking litigation often involves these issues of account access, and these issues are often the determining factor in the outcome of the litigation since documents can be produced and viewed for their compliance with the longstanding nationwide industry standard policies, practices and procedures in the banking and financial institutions fields.

While serving as Executive Vice President and number two executive at a financial institution that would be today a billion plus dollar bank, I was proud that I successfully evaded becoming an authorized check signer for months after taking the job so that I could spend more time actually making money for the bank rather than wasting my time sending the bank's money out to pay bills, etc. The jig was up when the CEO and CFO noticed that I never had to spend large amounts of time signing checks, as they did. To get me on as a signatory for the bank's accounts, we had to obtain board (or executive committee) approval, generate a corporate resolution, and have me sign signature cards for the checking accounts on which I was authorized to sign.

There are two issues here:

1. Ownership of the Corporate Bank Account – The corporation is the owner of its bank accounts.
2. Access to the Corporate Bank Account – The corporation that owns the bank accounts decides and documents who has access to the corporate bank accounts owned by the corporation.

The exact procedure for a corporation to follow in order to approve a corporate officer (or other employee) to have access to a corporate bank account should be spelled out in the corporation's by-laws or similar documents depending upon the state where the corporation is chartered.

Banks and other financial institutions almost always can provide a free blank corporate resolution form for a corporation to use. It is not unusual for a corporate resolution to require that the corporation's official seal be affixed to the completed document.

Any officer or employee can make a deposit into a corporation's bank account without any formal authority to do so. However, it is imperative for a bank or other financial institution not to allow anyone – corporate officer or employee or authorized signer on the account or anyone else – to obtain "cash back" when they make a deposit into a corporate account. This even applies to closely-held corporations where one or two people own all of the corporation's stock. The appropriate methodology for handling this situation is for the bank to require the full amount to be deposited and then a check drawn for the amount of cash desired and, of course, the check must be signed by an authorized signer on the account.

Take-aways

● Corporate officers are not automatically able to access the corporation's accounts unless they have been approved formally to do so by the corporation, and an appropriate corporate resolution provided to the financial institution, and a signature card signed.
● The proper methodology for a corporation to follow in order to approve a corporate officer or other employee to have access to the corporation's bank accounts should be clearly spelled out in the corporation's by-laws or other establishing documents.
● "Cash back" deposits should never be requested by a corporation nor permitted by a bank or other financial institution.

© 2012 by Don Coker. Serving clients worldwide from his Atlanta metro area office.
---
ABOUT THE AUTHOR:
Banking Consultant and Nationwide Expert Witness Don Coker
Expert witness and consulting services. Over 500 cases for plaintiffs & defendants nationwide, 120 testimonies, 12 courthouse settlements, all areas of banking and finance. Listed in the databases of recommended expert witnesses of both DRI and AAJ.
Clients have included numerous individuals, 75 banks, and governmental clients such as the IRS, FDIC. Employment experience includes Citicorp, Ford Credit, and entities that are now JPMorgan Chase Bank, BofA, Regions Financial, and a two-year term as a high-level governmental banking regulator.
B.A. degree from the University of Alabama. Completed postgraduate and executive education work at Alabama, the University of Houston, SMU, Spring Hill College, and the Harvard Business School. Called on by clients in 31 countries for work involving 61 countries. Widely published, often called on by the media.
Don Coker serves clients worldwide from his Atlanta metro area office.
Copyright Don Coker
Disclaimer: While every effort has been made to ensure the accuracy of this publication, it is not intended to provide legal advice as individual situations will differ and should be discussed with an expert and/or lawyer.
For specific technical or legal advice on the information provided and related topics, please contact the author.